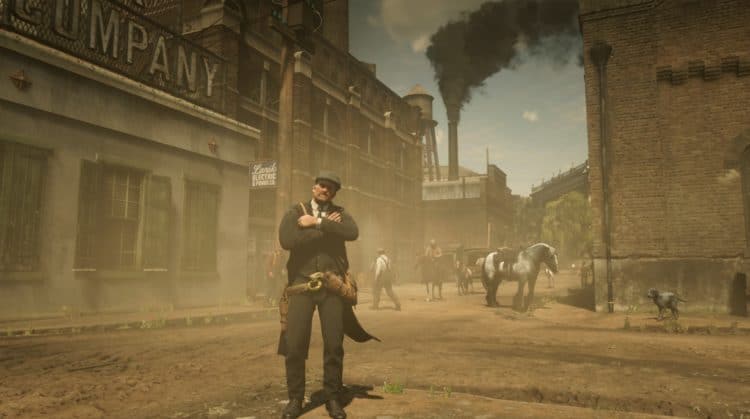 There are many new shows cropping up on a regular basis that are becoming hits with an international audience. Take the hit British series Peaky Blinders for example. This is a story set in England in 1919. This was right in the wake of the Great War and was a time that had society experiencing a mixture of both despair and hedonism. This gave rise to various segments of the population being forced to fight for survival in a post-War Europe. The setting is ripe for a storyline such as the one portrayed by Peaky Blinders. You have soldiers just returning home being forced to compete with all types of social revolutions taking place. On top of this, there are criminal gangs that are wreaking havoc on anybody trying to make a decent living. This has turned into quite the popular series on Netflix, to the point that it is not getting its very own video game as a result. Continue reading to learn more.
The Back Story
This was a series that first appeared on the scene back in 2013. It displayed a powerful gang that was operating just after the Great War. The Peaky Blinders were run by Thomas Shelby and his family. Thomas was an individual who had just returned for the war as a hero, but he had far bigger ambitions waiting for him. He did not just want to run the streets, he wanted to do much more. For example, a crate of guns went missing and he saw his opportunity. Mixed into the story is Inspector Chester Campbell, a Belfast native, who comes in to create the class good guy versus bad guy scenario. In short, this is a series that seems made for the video game stage.
The Game is Coming
As mentioned, this is a story based on the Shelby crime empire and produced by the BBC. The show itself has become extremely popular and has recently been renewed for a fifth season. There is even a pale ale that had been created in its honor called the Saddler's Peaky Blinder. Off of this success, game developer FuturLab has partnered with Curve Digital to create a unique video game that makes use of the storyline from the show. It is meant to be an interactive game based on the storyline from the show. Players will get into the role of the different characters as they move through the digital world of Peaky Blinder's digital Birmingham. It is a unique concept that everyone involved hopes will pay off in a big time way.
What We Know So Far
Well, we do not actually know too much about this game at the present time other than that it is in the developmental stages. The executive producer of the project is Gary Rowe. He recently spoke with Esquire and stated that the release date is anticipated for some time next year, so at least that is a start. The plan is to make the game available in formats suitable for the PlayStation 4, Xbox One, and the PC. Fans of the show who enjoy gaming will almost certainly be eagerly awaiting its release.
The plan is that this collaborative effort between Curve and FuturLab will produce a high-quality video game that those who have been watching the series for the past four years will combine with serious gamers to create an exciting atmosphere. This will result in a game that becomes as popular as the television itself. This series is made for a video game given the unique world that has become Peaky Blinders. Each new show brings an exciting twist to the story, and that is exactly what the game developers are hoping to accomplish as well. They have already reported that they are working to create a game that is authentic and original. It will be an immersive gaming experience that modern-day players should appreciate.
It is interesting to note that the CEO of Curve, Dominic Wheatley, is a big fan of the television show as well. This should bode well for the development of the game. Everyone involved in the project is excited about the possibilities. It is not often that a popular television show gets slated for a video game as well, so we shall we see what happens when the game is released next year.
Tell us what's wrong with this post? How could we improve it? :)
Let us improve this post!