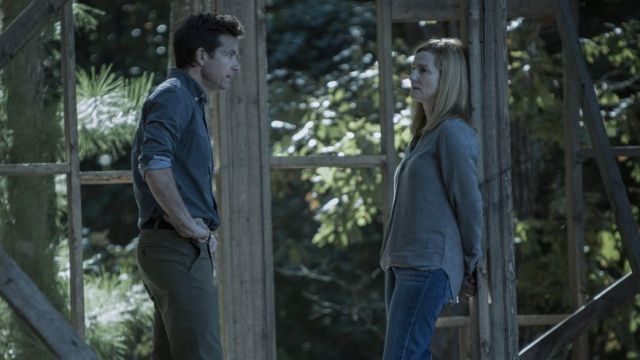 Did you get to watch Ozark? If you've ever seen anything with Jason Bateman in it you might have expected to hear his snarky brand of humor and even thought that it might be worth a good laugh. But that's not the case with Ozark. This isn't a humorous show, and it's definitely not meant to be. If anything Ozark is meant to be dark, dreary, and only possessed of a few fleeting moments of hope in which the Byrde family find that they can still see a way to get through their current troubles. While the show was in effect another story about a guy working with a Mexican cartel to launder money it was still done in a way that was able to garner a great deal of support from viewers, enough to make it the most watched show on Netflix or any other streaming platform this past summer.
If you were anything like me you took the show as something that could have been interesting. You watched it just to see what it was all about, and decided after the first episode that this could be something worth the time spent. After all you've got infidelity, murder, and illegal money laundering all in the first episode. And things only kept getting better from there. Marty Byrde didn't seem to realize the kind of people he and his partners had gotten in bed with, so to speak, and paid the price for it. His partners were killed and stuffed into barrels and he was allowed to live so as to make things right and continue the work he'd been doing thus far. However at this point he was walking a fine line between no man's land and a very violent, brutal death.
It wasn't long after the cartel sent men to throw his wife's lover from the upper floors of a high rise that Marty realized he couldn't run, and he couldn't go to the cops, or his wife might be next. Despite his anger at her he just couldn't let this happen, and took off for the Ozarks, where he could hopefully disappear. He liquidated everything he had and split with the intent of finding a business that would help him launder the cartel's money, and from there it just kind of snowballed into an even bigger mess that by the end of the season was almost wrapped up, until the man that Marty had been working with was blown away by a well-placed round from an unfriendly firearm.
Now Marty has to think about what will happen when the cartel finds out that the two men that were supposed to be handling him are dead, and the local heroin dealer is looking to muscle in on their business. At the same time he has to keep an eye on the money he still has and somehow keep his family safe from the cartel and the locals.
So far the show is just one thrill after another and the hits don't seem to be stopping any time soon. It's not much of a wonder that the show was the most watched on Netflix and elsewhere.