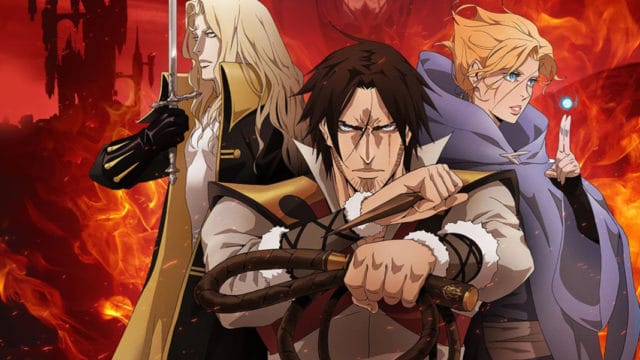 Castlevania is an animated series based on the series of action-adventure games of the same name. To be exact, it is based on one installment in particular, which is Castlevania III: Dracula's Curse. For those who are unfamiliar with the basic premise of the franchise, it is centered around the recurring clashes between the vampire hunters of the Belmont clan and its particular interpretation of Dracula, who is inspired to some extent by both Bram Stoker's creation and Vlad III of Wallachia. In the case of the Castlevania animated series, its main character is Trevor Belmont, who teams up with other people to fight Dracula as well as Dracula's supernatural legions.
Regardless, the first season of Castlevania was released on July 7 of 2017, though it consisted of no more than four episodes. Still, those four episodes were enough to create a positive reception for the series as a whole, which was something of a welcome surprise when video game adaptations tend to fare not so well. As a result, it should come as no surprise to learn that a second season of Castlevania is on its way, which has been expanded to a total of eight episodes.
What Do We Know About the Second Season of Castlevania?
So far, we know next-to-nothing about the second season of Castlevania. After all, the announcement of the second season is still so fresh that we don't even have a release date, which suggests it is still in the earlier stages of the production process. Still, there are some things that can be guessed about what interested individuals can expect.
For example, it seems probable that there will be a smooth narrative flow from Season 1 to Season 2. This is because the writer Warren Ellis started out by writing a script that was too long for a single feature film, which is why he chose to separate it into a trilogy. Season 1 was the first part of the trilogy, whereas Season 2 will cover both the second and the third parts of the trilogy. Like Season 1, it seems probable that Season 2 will remain faithful to the video game to a significant extent. However, there were and will continue to be significant differences because Ellis has not hesitated to make changes when he believes that will produce a superior result when it comes to the animated series. For proof, look no further than the elimination of one of Trevor Belmon's companions Grant Danasty, who was not included for a couple of reasons. First, Ellis felt that he was not a good fit for the general feel of the series as a whole. Second, Ellis felt that there would not have been enough time to give him as well as the other characters sufficient character development.
Further Considerations
It remains to be seen how well Season 2 of Castlevania will perform once it is released, but considering the performance of its predecessor, things look promising at the moment. Better still, if Season 2 proves to be a success, it seems probable that there will be further seasons in the future. After all, Castlevania isn't about a single member of the Belmont clan so much as the Belmon clan as a whole as well as all of their allies, meaning that there is plenty of source material that can be mined for further seasons of the animated series.