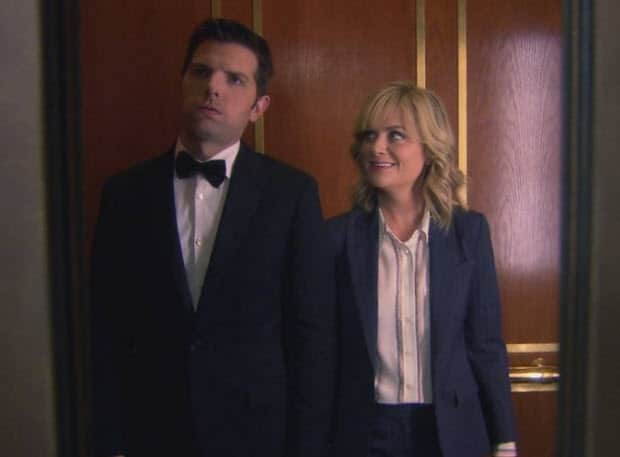 The last ten years have been rough for NBC's once-famous comedy line-up: although 30 Rock, The Office, and early seasons of Scrubs were able to help soften the blow of Friends and Frasier's departure in 2004, recent years have only seen failure after failure make it to air. Even shows with passionate fan bases like Community and My Name is Earl struggled to keep their shows on the air – and more importantly, never enjoyed enough mainstream success to keep NBC heavily invested in them.
Parks and Recreation has an interesting history within NBC's larger post-Golden Age story: nearly cancelled after its first season, Parks and Recreation has enjoyed just enough success to keep it on air for seven seasons. In the process, Amy Poehler became one of America's sweethearts, Chris Pratt became a legit movie star, Nick Offerman became a cultural landstone, and Aubrey Plaza and Rashida Jones established themselves as important young comedic voices… yet Parks and Recreation never became a breakout hit in the ratings, even when it added Rob Lowe and Adam Scott to the cast in season three. A live airing of Parks and Recreation never brought in more than six and a half million viewers… yet by the time it finishes airing in 2014, it'll have aired 125 episodes.
With its departure in the spring, NBC loses the last vestige of its post-Friends identity as a network shuffling through failure after failure, anchored by a steady stream of critically-acclaimed, little-watched comedies. 30 Rock ended in 2013, Community was canceled and picked up by Yahoo!, and in the spring, Parks and Recreation is having its last season burned off in a month. In 2015, NBC will enter a new age, one where it no longer has a comedic identity to hold onto, no landmark series the network can point to and say, "This is what NBC does well."
Since 2010, NBC has ordered second seasons of four new comedies. Four: Up All Night (an absolute disaster, both in front of the camera and behind), Undateable (which got renewed for a second season this summer), Welcome to Sweden (which airs in Sweden first, and is not produced by NBC), and About a Boy (which… exists). Only one of these shows (Undateable) is guaranteed to air an episode in 2015, when NBC goes into a spring season of premieres anchored by About a Boy's 22-episode second season. That's all they have for comedies – so where do they go from here?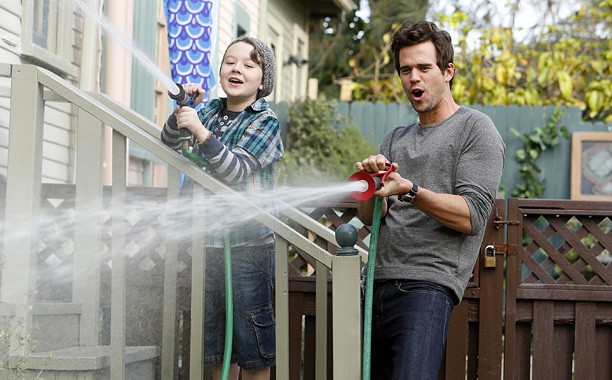 It's obvious from the last few seasons of television that even NBC doesn't know this answer: the most promising new pilot of last fall, Craig Robinson's Mr. Robinson, re-cast and re-shot its pilot to debut in January. Plus it's gotten the famous "six-episode first season order" (just ask Bent or Best Friends Forever how that worked out), which is not a promising sign: and since they've effectively canceled A to Z and Bad Judge, the only other returning comedy from 2014 NBC has is Marry Me (oh yeah… and Welcome to Sweden).
What it all adds up to is a network that doesn't have faith in itself, unable to find the happy balance between creativity and smart business moves in the changing market of original television (which leads to sterilized train wrecks of focus-grouping, like Outsourced, Whitney, Bad Judge, and countless others). Maybe all they need to do is have a little faith in some unique material: instead of greenlighting shows with safe, predictable premises, allow weird shows like Animal Practice or the severely-underrated Free Agents (which starred Kathryn Hahn and Hank Azaria) and Bent to grow out of the stressful, horribly unsubtle confinements of a pilot – as in, give the shows an entire season to find their voices before cutting them down at the knees. A show that sees the writing on the wall during the production of episode five is not going to take narrative chances: they're going to play it safe, or move immediately to an end game, rendering the entire exercise of producing the show in the first place pointless.
Like the protagonist of their failed 2012 comedy Save Me, NBC needs to have a little faith: not every show is going to be Scrubs or 30 Rock and find its voice and audience so quickly. Once upon a time, NBC's faith in little-watched shows is what made them a success: without trust in themselves and the people they employed to make different, genre-challenging shows, Cheers and Seinfeld wouldn't have become the classics (or cash cows) they grew to become. Instead of greenlighting flaccid, desperately reductive comedies, NBC needs to get back to taking chances – and more importantly, having faith in those chances. Whether they end up as hits or train wrecks, NBC needs to show some faith in itself, or audiences will continue to tune out, and the peacock's once-iconic feathers will continue to fade into obscurity.
Photo via NBC
Tell us what's wrong with this post? How could we improve it? :)
Let us improve this post!