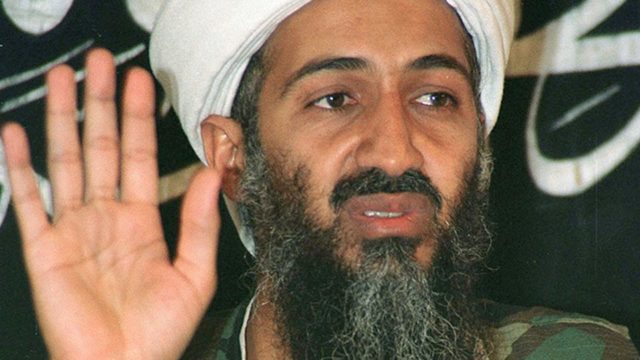 Music is part of the military way of life, though for many that is hard to believe. It goes beyond making songs about legends. Anyone who has gone through basic training (or seen Full Metal Jacket) knows about the cadences that are used to create cohesion and motivation. In the 21st century world of digital music and batteries that last all day, it should come as no surprise that the unit that went out on the mission to kill Osama bin Laden would be listening to some seriously motivating music.
In a TMZ recorded video, the man who has been accepted as the one who fired that shot that ended Osama bin Laden's life, former U.S. Navy SEAL Robert O'Neill, said he was listening to the Games "Red Nation" prior to executing his mission. O'Neill has undergone considerable criticism for violating the Special Operations code of silence. He also has been credited with being part of the team that rescued the crew of the Mearsk Alabama, the ship that was taken hostage by Somali pirates back in 2009. More than 5 years after making his case on Fox News, he seems to have avoided further criticism and has become an American military hero.
Well, that was up until yesterday when he was escorted off an American Airlines flight going from Nashville to Dallas. Word is that he was so drunk he passed out. Before losing consciousness, he allegedly was shouting racial slurs at the flight attendant. He eventually exited the plane and was confronted by police at the luggage carousel, where the police discovered he had an in-state warrant for his arrest in Texas. O'Neill has had a history of acting in an unprofessional manner since he went publicly political and became a Fox News consultant.
Back to The Game and "Red Nation" the rap song wasn't particularly successful and was criticized for glorifying the street gang, the Bloods in its lyrics. The lyrics are certainly filled with blood, and O'Neill's choice makes sense if you are going be putting yourself in serious jeopardy on a critical mission. (You can find the lyrics here at https://genius.com/The-game-red-nation-lyrics.) There is sparse information on what the other members of the SEAL Team Six bin Laden operation listened to as they were all killed in a helicopter accident.
O'Neill also said he was a big fan of Lil Wayne, and while he never had the chance to meet him, he would welcome the opportunity. There is no indication the TMZ video will have any impact on "Red Nation" sales or the future of O'Neill.
What may become more interesting is the effect all this recent public attention, wanted or unwanted, will have on his public persona. The bin Laden operation is way beyond the media cycle, and there are those who have reported that bin Laden was long dead prior to the SEAL Team Six operation. O'Neill had divorced his first wife after leaving the Navy and returning to the United States, a divorce that left two children behind. As for the alleged Texas warrant, it can't be much of anything as he and his wife had rented a car and apparently headed back to Dallas, even though American Airlines had offered to rebook him on the next flight for free.