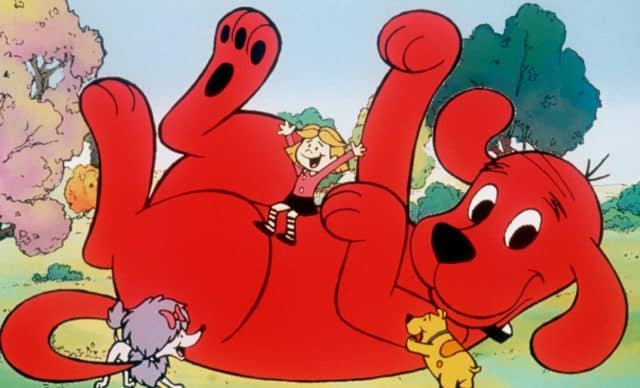 Happy National Puppy Day everyone! Adopted in 2006, every year on March 23rd we band together as pet and non-pet owners to celebrate all of the puppies in the world. The holiday was created by Colleen Paige who also founded National Dog Day and National Cat Day. Since 2006 National Puppy Day has grown into now what many consider to be a national holiday. While we don't have days off from work, many companies now have a policy where dogs are allowed at work for this special occasion. The day reminds us to not only respect dogs and puppies but also to create awareness and about the care and love of animals and those who take care of them.
In honor of National Puppy Day, what better a way to give thanks to the dogs in our lives by sharing some of our favorite dogs on the silver screen? Instead of going the traditional route I decided to select a video that explores animated dogs in movies and television. As you can see from the photo above, Clifford is in the top 10 (as he should be). I've always liked Clifford. How could you not like a giant red dog that's bigger than a house?
Anyway, have a great National Puppy Day and be good to your pets!