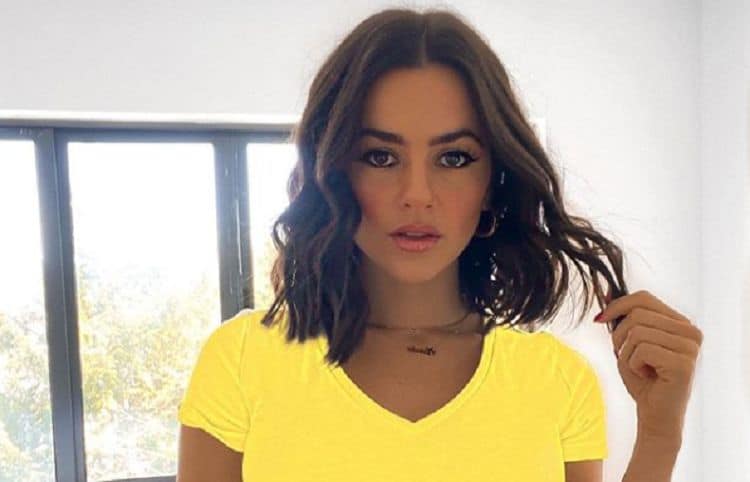 Natalie Negrotti began her reality TV career as a HouseGuest on season 18 of Big Brother. Despite not going home the winner, Natalie became a popular figure on the show and built a large fanbase. Shortly after her Big Brother stint, she appeared on MTV's Ex on the Beach which led to an opportunity to compete on The Challenge. Now an official reality TV star, Natalie has more than 200,000 followers on social media and she's using her platform to create other opportunities for herself. While she appears to be exploring other paths, I doubt we've seen the last of Natalie on our TV screens. Continue reading for 10 things you didn't know about Natalie Negrotti.
1. She Was An NFL Cheerleader
Cheerleaders often don't get the credit they deserve. Being a cheerleader requires lots of hard work, dedication, and athleticism. Natalie, who has always loved sports, got the chance to show off her cheerleading skills in one of the biggest ways possible: as a professional cheerleader with the New York Jets. In 2018 she said, "Cheerleading professionally for the #Jets is one of my proudest accomplishments, and an amazing experience that I'll never forget!"
2. She Has A Close Relationship With Her Sister
Natalie was raised by a single mother and has one sibling, and older sister named Stephanie. The two girls have a very close relationship and Stephanie often makes appearance on Natalie's social media. In an Instagram post dedicated to Stephanie, Natalie said, "she was always my protector growing up I've always been a tiny little thing so I relied on her to always reach the top shelf to get me my baking supplies growing up and to protect me when I would get bullied in school."
3. She's A Fan Of The Challenge
Even though Natalie wasn't a cast member on the latest season of The Challenge, she still tuned in weekly to stay up to date with the competition. She posted weekly recaps (when she could) of the episodes on her YouTube channel. Even though her videos were great, lots of people would prefer to actually see her on the show.
4. She Enjoys Working Out
Her days as a professional cheerleader may be over, but that doesn't mean Natalie doesn't still enjoy staying active. She loves to keep herself in good shape and incorporates exercise into her regular routine. In addition to going to the gym, she also likes to do yoga.
5. She Was Born In Venezuela
Natalie spent most of her life living in the United States and was raised in New Jersey, but she was actually born and Venezuela. She moved to the United States with her family at a very young age although she is still very proud of her culture and heritage. Natalie is also fluent in Spanish.
6. She Works In Casting
When Natalie joined the cast of Big Brother, her occupation was listed as an event coordinator. It looks like she may have made a career switch, though. Her Instgram bio says that she is a casting recruiter. The move to a career in the entertainment industry has become a popular choice for people in reality TV.
7. She's Single
People who have been keeping up with Natalie since Big Brother will remember that she was in a relationship with a woman named Stephanie. Natalie went public with their relationship in early 2019, but unfortunately the couple is no longer together. In August 2020, Natalie revealed that they had decided to go their separate ways after a little more than two years together.
8. She's A Brand Ambassador
Thanks to her time on TV, Natalie has build up a very impressive following on social media. At the moment, she has 288,000 followers on Instagram alone. This high number has given her the chance to work with several brands. She is currently an ambassador an at home hair removal brand called Completely Bare.
9. She's Passionate About Skin Cancer Awareness
Natalie loves hanging out at the beach or by the pool which means she inevitably spends a lot of time in the sun. It goes without saying that being outdoors without the proper protections can result in some serious skin damage. In 2019, she shared a UV photo that showed all of the hidden damage the sun had done to her skin. She hoped the post would spread awareness about skin cancer and she urged her followers to wear sunscreen.
10. She Loves To Cook
Even though Natalie likes to eat right and exercise, she still enjoys spending time in the kitchen. Cooking allows her to explore her creative side while whipping up delicious meals for herself and her loved ones. From simple snacks to full meals, Natalie does it all and she enjoys sharing her recipes with her followers.