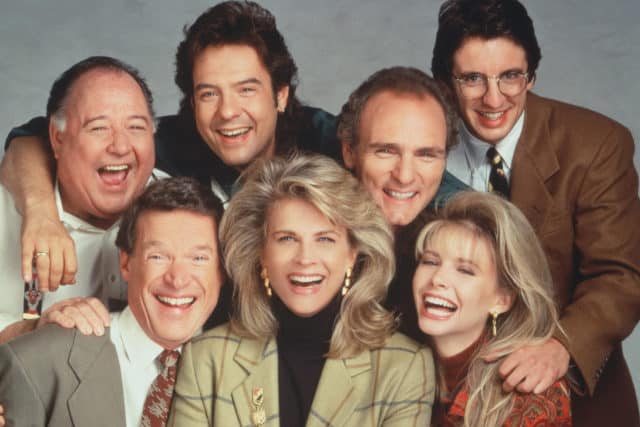 People that were fans of the popular show Murphy Brown will undoubtedly be glad to hear that the show is making a return to network television later on this year. Even more exciting for those who loved everything the original show had to offer, Candice Bergen will still be the star. This might be hard for some people to believe, especially when you consider the fact the Bergen is now more than seventy years of age. Make no mistake about it, she hasn't lost a step and she has every intention of making this 13- episode comeback just as interesting as the original, if not more so.
While nothing concrete has been nailed down just yet, there is also some hope that other individuals who starred in the original series will also be back for this one. Perhaps the thing that fans are most excited about is the platform the show always used and the wealth of material available for new episodes. The show was always very to the point and it usually focused on something that was actually happening in real life, at least to a point.
More often than not, the how centered on the efforts of Murphy Brown to make it in a world that was typically dominated by men. As a woman, she had a lot to overcome and she went about doing so with a particular kind of style. As the show progressed, the character went on to become a single mother while still working effortlessly to dominate in her chosen career field. All of that information is relevant to many individuals who deal with the real world every single day. In addition, the show was never afraid to approach political subjects that were making news in the day.
Without a doubt, there will be more than enough political material that can written into the show this time around. AFter all, political matters, as well as certain politicians, seem to headline the news every time it airs, so finding a material for this part of the show shouldn't be a problem. It will be interesting to see what the writers come up with, not to mention how they approach it all.
One thing is certain, Murphy Brown was always rather popular, and many fans will anxiously anticipate the return of this show. At a time when many of the most beloved television shows are returning for a second run, it only makes sense that Murphy Brown should be one of them. It was one of the popular shows of its time and it made its mark in television history. During its original run, it was often considered groundbreaking. For all these reasons, it will be fun to see what the show looks like in today's world. There will most certainly be plenty of fans on hand to watch it when it returns. It just might even inspire a whole new generation to go out and do what they love without allowing the barriers of society to stop them.