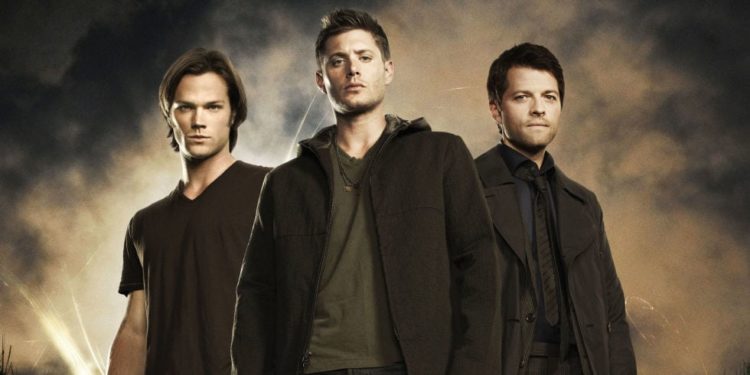 Supernatural started up in 2005 but has managed to continue running into the present time. This has been made possible by the fact that it has managed to build up an enviable fan base, which has been convinced to tune in again and again to see whatever shenanigans the Winchester brothers have gotten caught up in this time around. As such, it should come as no surprise to learn that said fan base represents a fair amount of market power as well, which has had a noticeable impact on businesses, charities, and culture.
How Has Supernatural Impacted Businesses, Charities, and Culture?
For starters, the success of Supernatural hasn't been limited to a single region. It is popular in the United States, but it is popular in other markets such as Brazil, Canada, Australia, and New Zealand as well. On top of this, the people behind Supernatural struck a deal with Netflix to bring it onto the streaming service, thus enabling it to reach out to an even greater number of people than otherwise possible. As such, Supernatural has managed to reach viewers living in a much wider range of countries than what its cast and crew would have ever expected when starting out. Moreover, its convenience of access has enabled it to reach to reach a wider range of ages as well, as shown by Jensen Ackles's anecdotes about meeting teenagers who watch the show even though it started up when they hadn't even been born.
Naturally, this means a lot of merchandise. For instance, there are Supernatural toys, clothing lines, and pretty much every kind of product that people would expect a successful show would have. In fact, the people behind Supernatural have even teamed up with other companies to launch Supernatural branded games such as Clue, Monopoly, and Trivia Pursuit, which speaks volumes about its market power because people thought that making these products would be profitable for them.
Moving on, Supernatural has been involved in conventional culture for a very long time, as shown by its partnership with Creative Entertainment to bring Supernatural stars to panels, signings, and other events at fan conventions. Due to this, Supernatural has both shaped and been shaped by fan conventions, which have undergone a fair amount of change in their right over the course of the past decade or so. On the whole, it seems safe to say that participation in fan convention has contributed to the success of Supernatural, which in turn, has contributed to the success of said participation. The results can be seen in the fact that the support team for Supernatural participation at such events is bigger than ever.
With that said, what might be most interesting is the fact that Supernatural stars have been using their star power for philanthropic purposes as well. This is possible because the Supernatural fan base possesses enormous passion for the subject of their interest, meaning that they are willing to take action when urged to do so by said individuals. Furthermore, this is something that has strengthened over time, meaning that there is now a sense of tradition behind it as well.
How Much Longer Can Supernatural Continue On?
People have been asking the question of how much longer Supernatural can continue on for years and years. So far, the answer seems to be as long as Jared Padalecki and Jensen Ackles remain interested in continuing with the show because the evidence suggests that it is their charisma as well as their chemistry with one another that serve as the beating heart of the show's success. As such, it isn't unimaginable for the show to continue on for year and years to come.
As long as new Supernatural episodes continue to be made, there will be both old and new members of the Supernatural fandom, which in turn, means that said group of people will continue to have a huge impact on businesses, charities, and even fan culture. For that matter, the Supernatural fandom has existed for so long that it almost certainly possesses a momentum of its own. Even if Supernatural comes to a close at some point in the future, that momentum means that the Supernatural fandom will continue on for some time to come, which is something that has happened with other passionate followings of other shows.