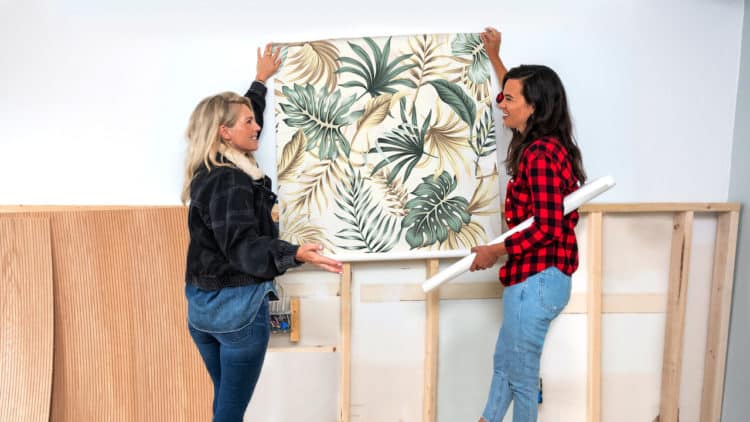 When people think of motels, something slightly dirty and run down is probably the first thing that comes to mind. However, moteliers April Brown and Sarah Sklash, are working hard to change that stereotype. The women are co-founders of The June Motel which has two locations in Canada, and they have created an experience that their guests will never forget. Now, the rest of the world is getting in on the secret as well. Their journey is being documented in a new Netflix series called Motel Makeover and viewers will get the chance to see how they're expanding their business and all of the moving parts that go into it. Keep reading to learn 10 things you didn't know about Motel Makeover.
1. Sarah And April Have Been In Business For More Than Five Years
If you thought Motel Makeover was going to be a show about people who were just getting started in the business, you've got another thing coming. While April and Sarah aren't necessarily seasoned vets, they're not newbies either. They started their business in the summer of 2016 and they have been growing ever since.
2. Sarah And April Met In College
Mixing business with pleasure is something we've all been told to avoid, but there are some people out there who can make it work and April and Sarah are among them. The two met when they were college students and they've been friends ever since. When they got the opportunity to work together, they both knew they wanted to jump on it.
3. The Show is Sarah And April's First TV Experience
April and Sarah may seem like professionals in front of the camera, but the truth is that neither of them has done anything in the entertainment industry before Motel Makeover. However, they're both naturals and this show could have the potential to generate other opportunities for them.
4. Buying A Motel Wasn't Their First Business Idea
Anyone who has ever tried to start a business knows that you have to go through a few ideas before you get to the right one. April told Hotel Designs, "Originally, we wanted to create a weekend "wine camp" for adults, setting up camp at a roadside motel in the Prince Edward County countryside. It didn't take long for us to realize that there was a bigger idea there…"
5. The Series Shows The Ups And Downs Of Entrepreneurship
The idea of entrepreneurship is often glamorized, but the truth is that there are a lot of challenges that come with starting and building a business. Motel Makeover will show both sides of what it's like to start a new business project and April and Sarah are very transparent about their experiences.
6. Season One Will Be Relatively Short
Binge-watching shows on Netflix has become lots of people's favorite way to pass the time. Knowing how many episodes to expect from a show is always nice because it'll let you know whether you're going to be spending all weekend on the couch or just one night. Unfortunately for those who really like to binge, season one of Motel Makeover will have just six episodes.
7. Sarah And April Left Their Jobs To Get Into The Motel Business
Neither Sarah nor April have backgrounds in the hospitality industry. They kind of fell into it by chance. While talking to Hotel Designs, April said, "My background is in PR, and Sarah's is in government, but we both have this love of travel and boutique hospitality, and wanted more than our corporate jobs in Toronto."
8. The Show Will Leave Viewers Feeling Inspired
Most people who watch Motel Makeover probably won't be doing out any buying any vacant motels any time soon, but that doesn't mean they can't learn things from Motel Makeover. Seeing April and Sarah do their thing will likely inspire people to come up with some ideas for their own projects.
9. Lots Of People Are Excited About The Show
Motel Makeover is set to debut on August 25, 2021, but lots of people have already expressed that they're looking forward to it. In the comments section of the official trailer, several people commented that they were very excited about the show. Once the show hits the platform, the hype will grow even more.
10. The Show Doesn't Have Its Own Social Media Profiles
If you like to follow your favorite shows on social media, you may be a little disappointed to find out that Motel Makeover doesn't have any verified social media platforms. The good news, however, is that The June Motel has an Instagram account that you can follow to stay up to date on what April and Sarah are working on.