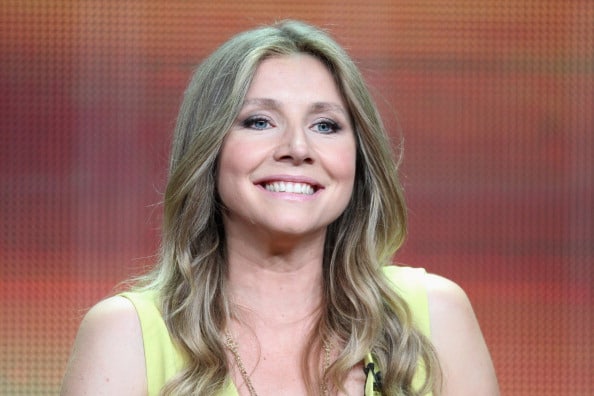 How I Met Your Mother ended its amazing 9 year run in March of 2014 and we still miss it every single day. Over the 208 episodes, countless guest stars have popped up. Some were quite memorable (Britney Spears), while others you may have forgotten about (Katie Holmes). Whether you remember them or not, these 12 actors were some of the most famous to ever appear on the show. In the words of Barney Stinson, there performances were, "legen wait for it dary."
Sarah Chalke as Stella Zinman
Stella was my favorite of all of Ted's girlfriends. Chalke made her first appearance as Stella in the 3rd season episode, "Ten Sessions." Ted needed to get his butterfly tattoo removed, so he pays a visit to Stella. She gets the tat removed and Ted falls head over heels for her. Their first date lasted all of two minutes, but that is all it took for Stella to realize how awesome Ted was. Eventually, Stella breaks Ted's heart and goes back to her ex who made a movie about the entire thing. Chalke starred in 10 episodes that last being in the final season.
Photo by Frederick M. Brown/Getty Images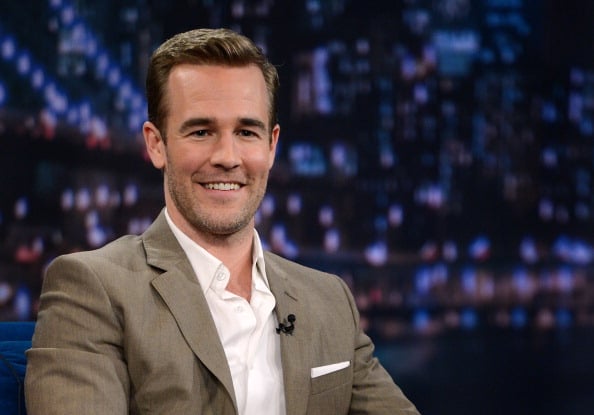 James Van Der Beek as Simon
James Van Der Beek will always be remembered as Dawson Leery, but he also played Robin's ex Simon on three episodes of HIMYM. Van Der Beek first popped up in the season three episode, "Sandcastles in the Sand." In this episode, we get another peek at Robin as Canadian teenage pop star Robin Sparkles. Simon starred in her music video for Sandcastles in the Sand. He broke her heart back then and did it again in this episode. Van Der Beek would come back in season 8 and 9.
Photo by Jason Kempin/Getty Images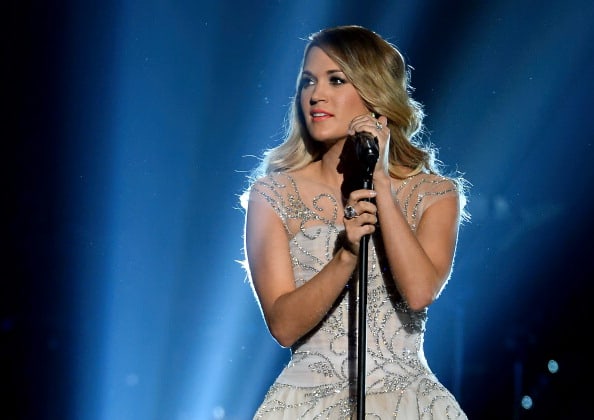 Carrie Underwood as Tiffany
The season five episode, "Hooked," marked Carrie Underwood's acting debut. She played Tiffany a girl that kept leading Ted on. Everyone tries to convince Ted he is being used by the pharmaceutical rep, but he continues to wait for her. Ted soon realizes what is happening when he meets the guy who "hooked" Tiffany. The writers found Underwood a pleasure to work with and gave her funnier lines after she performed well during rehearsal. This episode was also taped in front of a live studio audience, most being from the Television Critics Association.
Photo by Ethan Miller/Getty Images for ACM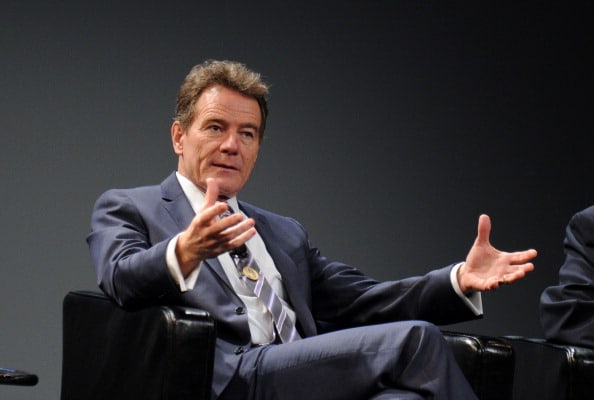 Bryan Cranston as Hammond Druthers
Bryan Cranston appeared in three episodes as Hammond Druthers. The first episode was from the second season entitled, "Aldrin Justice." Druthers is Ted's boss, who Lily believes treats his employees poorly. In order to get back at him for being so cruel, Lily steals things from Druthers, including his Pete Rose signed baseball. Jane Seymour also appeared in this episode. Cranston's final appearance occurred during the last season.
Photo by Ilya S. Savenok/Getty Images for the 2014 Tribeca Film Festival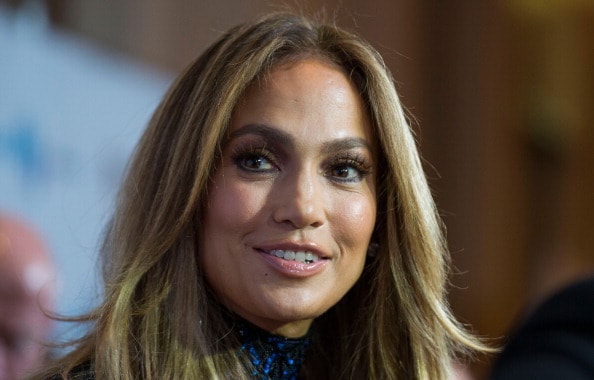 Jennifer Lopez as Anita Appleby
Jennifer Lopez appeared in the episode, "Of Course," from the 5th season. It was the episode that aired right after the one featuring Carrie Underwood. Anita is the author of the book, "Of Course You are Still Single, Take a Look at Yourself, You Dumb Slut." She has a "No" strategy she uses to get what she wants. When Barney uses her own strategy against her, Anita offers herself to him. Instead, Barney jumps into the Hudson River.
Photo by Valerie Macon/Getty Images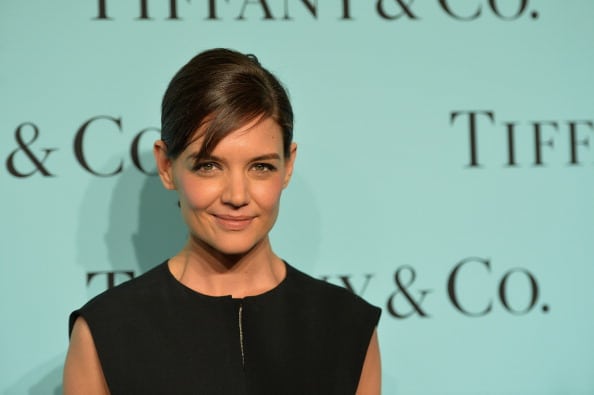 Katie Holmes as Naomi
Another Dawson's Creek alum paid a visit to the HIMYM set. Katie Holmes portrayed Naomi in the season 7 episode, "The Pumpkin Returns." Ted sees the pumpkin costume worn by a girl he met 10 years prior in a costume shop. He finds out that Naomi rented it and meets her. Unfortunately, they have no chemistry and break things off. Holmes returns in the final season as Naomi.
Photo by Mike Coppola/Getty Images for Tiffany & Co.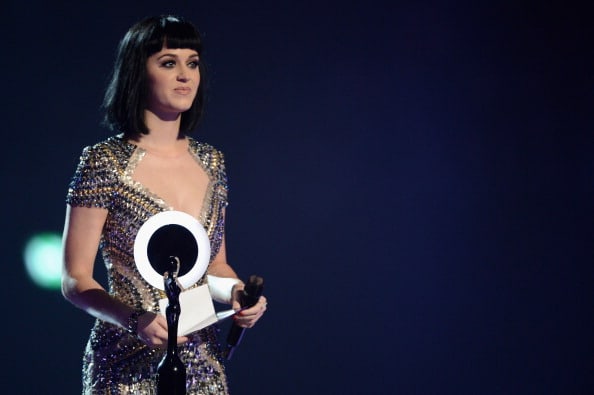 Katy Perry as Honey
During the sixth season singer Katy Perry appears as Honey in the episode, "Oh Honey." Ted could not recall her actual name but dubbed her Honey because she was so gullible, but cute. Zoey (Jennifer Morrison) sets Ted up with her. This is the episode where Ted reveals to the gang his love for Zoey and because of this, Ted lets Barney go after Honey. Perry received a People's Choice Award for Favorite Guest Star for her work.
Photo by Ian Gavan/Getty Images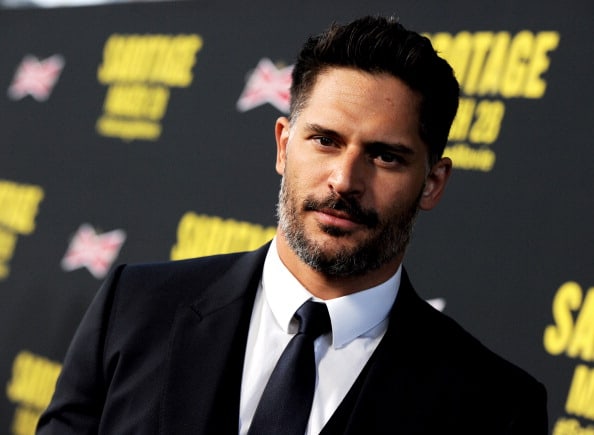 Joe Manganiello as Brad Morris
Joe Maganiello made a name for himself starring on the popular HBO drama True Blood. Prior to that, Maganiello appeared on HIMYM, beginning with the second season episode, "Ted Mosby, Architect." Brad hosts a party that is attended by Marshall and Barney. Later, Brad and Marshall decide to date one another after each one break things off with their significant other. Manganiello appears in a total of seven episodes, the last being in the eighth season.
Photo by Kevin Winter/Getty Images
Rachel Bilson as Cindy
Bilson played Cindy in four episodes, the first being the season 5 episode, "Girls vs. Suits." Cindy is "The Mother's" roommate and she claims all of the guys that she dates end up liking "The Mother" instead. She begins to tell Ted all of the weird things "The Mother" does like painting pictures of robots playing sports and making breakfast foods sing show tunes. Secretly, Ted likes all of the things Cindy finds annoying about her roomie. Cindy does find happiness with Casey (Kaylee Defer) later in the season.
Photo by Jason Merritt/Getty Images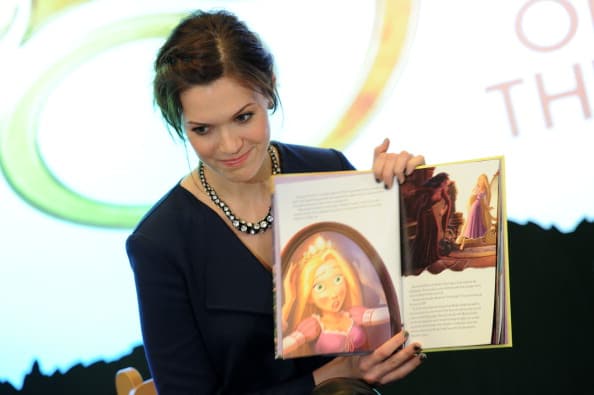 Mandy Moore as Amy
Season three was full of guest stars. One of them being Mandy Moore, who starred in the season three premiere episode, "Wait for It." Barney takes Ted out on the town to find a "12" to beat Robin at the breakup. They find Amy, who invites people back to her house to go in a hot tub. Amy is not the type of girl Ted usually falls for and was called "1994 Courtney Love" by Barney. The house where the hot tub is located belongs to a family that Amy once was a nanny. A drunken Ted then decides to get a tattoo of a butterfly.
Photo by Bryan Bedder/Getty Images
Enrique Iglesias as Gael
Iglesias also starred in the season three premiere, "Wait for It." After Robin and Ted break up, Robin takes a trip to Argentina and comes back with a new boyfriend name Gael. He has a love for windsurfing and making love, sometimes at the same time. Ted is upset by how attractive Gael is until Robin informs Ted that his penis is bigger than Gael's. During the episode, Iglesias performs his own song "Alguien Soy Yo," which translates to "Someone is Me."
Photo by Gustavo Caballero/Getty Images for AEG Live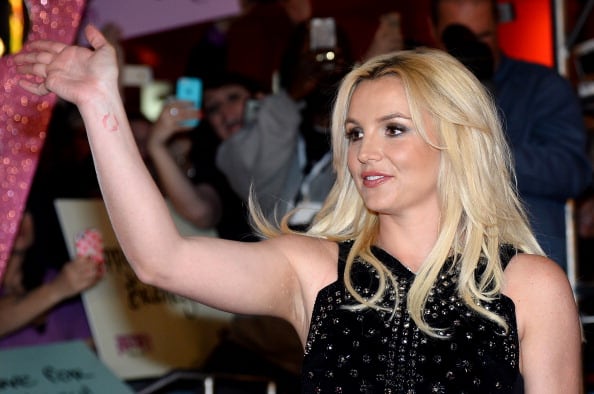 Britney Spears as Abby
Britney Spears may be the most memorable of all the stars in this article. Spears made two appearance as Abby during the third season. The first episode was, "Ten Sessions," when Ted goes to get his tattoo removed. Abby is Stella's receptionist, who Ted uses to try to get to Stella. Barney ends up hooking up with her and over the course of the season has been the one sabotaging his sex life. Spears would make one final appearance towards the end of season 3.
Photo by Ethan Miller/Getty Images