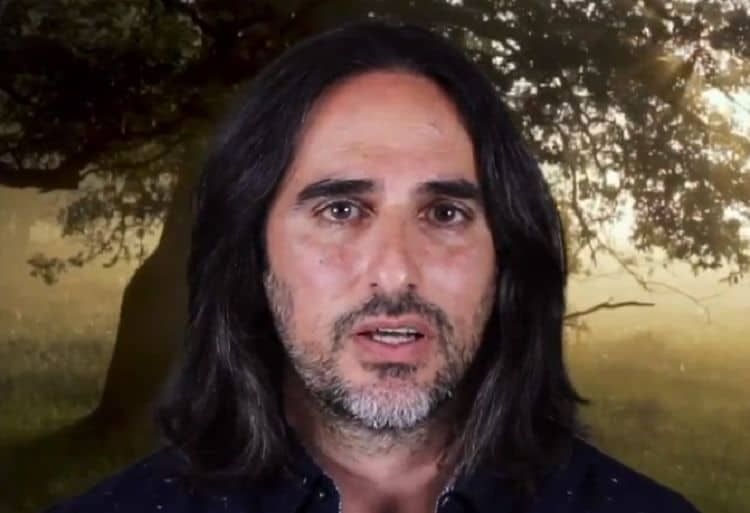 Thanks for his recent engagement to popular internet personality, Trisha Paytas, many people know Moses Hacmon best for his relationship with the social media star. In reality, however, there is much more to Moses than just his relationship status. In fact, Moses even has a fan base of his own. He is a very talented and successful artist who has put decades into his craft. His work has been seen by people all over the world and he has plans to do even bigger things in the future. If you're not familiar with who Moses is outside of his engagement to Trisha, now is the perfect time to find out. Keep reading to learn 10 things you didn't know about Moses Hacmon.
1. He Is From Israel
Moses was born and raised in Tel Aviv to a Jewish family and he is very proud of his roots. In addition to English, he is also fluent in Hebrew. It's unclear whether or not his faith still plays a major role in his life. He moved to the United States as a teenager to attend college in California. He has been living in the United States ever since and currently resides in the Los Angeles area.
2. He Is Highly Educated
Moses loves to learn new things and education is something that has always been important to him. He attended the Southern California Institute of Architecture from 2002 to 2007 where he earned a bachelor's degree in architecture. He also studied sculpting, painting, and cinematography when he was still in Israel.
3. He Is A YouTuber
Moses may not be as big of a YouTuber as his fiance, but he still has a pretty decent following on the platform. His channel, Channel Water, focuses on discussing various topics. He currently has over 13,000 subscribers and his channel has gotten more than 400,000 total views.
4. He Is Passionate About Water
Although we all know water is essential for life, it's not something that most of us probably spend lots of time thinking about. Moses, on the other hand, has devoted a large part of his life to understanding water. Moses has spent years studying water and it has become an integral part of his art. During an interview with Voyage LA Moses said, "While analyzing nature as architecture, I discovered that water is the architect and dweller in all organic structures. I spent ten years studying Water's composition, properties, and movement. Which led me to developed a photographic technique that captures the hidden life of this substance for the first time; it's called Faces of Water."
5. He Has A Big Social Media Following
In 2021, having a large social media following is about more than just being popular. With lots of followers and a high level of engagement, people can turn their social media platforms into real life business opportunities. While Moses may not have as big a following as major influencer, his number are pretty impressive. He has over 45,000 followers on Instagram.
6. He Loves Spending Time In Nature
Being outdoors and exploring his surroundings is something that Moses has always loved to do. Moses told Close Up Culture, "My first interest in life was nature and art. I grew up wandering around in nature, searching for meaning and purpose, always thinking about the big picture."
7. He Started Working Full-Time At 14
Most people don't really start working until they're around 16-years-old, but Moses got a bit of a head start. While talking to Voyage LA he shared that he got his first full-time job when he was only 14-years-old. Working at such an early age helped him relocate to the United States without needing help from anyone else.
8. He Is An Award Winner
When it comes to art and architecture, Moses is what many people would consider top-notch. His hard work and skill have earned him lots of recognition over the years in the form of several awards. In 2007, he won the American Institute of Architecture Medallion for Excellence.
9. He Likes To Travel
As someone who loves to learn and enjoy the beauty of nature, it's no surprise that Moses also likes to travel. He has been fortunate to be in a position that has allowed him to see lots of cool places all over the world. Some of the countries he's been to include France and Ireland.
10. His Sister Is A Well-Known YouTuber
Apparently Moses is surrounded by successful YouTubers. His younger sister, Hila Klein, has a popular YouTube channel called h3h3Productions with her husband, Ethan. At the moment, Hila and Ethan's channel has more than 6.4 million subscribers and over 1.4 billion total views.