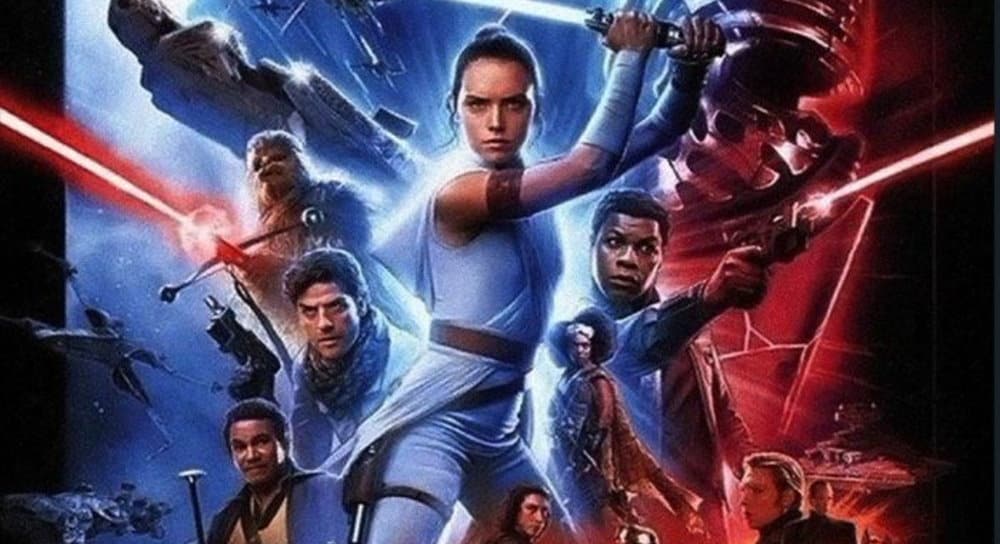 Get ready for spoilers since quite a few people have likely seen Star Wars: Rise of Skywalker, and hopefully can agree that it surpassed The Last Jedi in a big way. This was the movie that we were hoping for, at least some of us, and thankfully while it might have brought to mind a host of other questions it did eventually answer several others, like who Rey's parents actually were. So yes, technically they were no one of great importance since they get mentioned to close up the gap between Rey's past and present, but the manner in which it was closed up was, well, eye-opening to say the least. Using Kylo to rely the information was a bit 'meh' but considering how hard he was trying to crush on her throughout the last two movies it's not too surprising that he couldn't keep his mouth shut. Plus, it saved Palpatine the trouble of telling her, though it didn't make much difference near the end. All in all this movie wasn't perfect, as many of them aren't, but it finally came closer to an even keel that might actually allow The Last Jedi to make a little more sense in time. Anyone get that? There was a time when no one liked The Empire Strikes Back, but then Return of the Jedi came out and guess what? Well, it took a number of years, but TESB eventually became the favorite of many people that happen to like Star Wars. Joshua Meyer of SlashFilm has his own take on the matter.
At the moment that doesn't seem likely to happen with TLJ, at least not in the short term, but perhaps one day people will look back and say 'oh! I get it now'. Yeah, I can hear the denials already, but oh well. In any case, if there's one gripe I had with ROS it's that it moved so dang quick. It's understandable in a big way since otherwise it might have been a three-hour movie had it taken the time to really drag out each scene, but the pace at which it moved during a good part of the movie was almost dizzying, making a person keep up or be left behind since the action was great, the storytelling was FAR better, and the integration of its many elements finally caught on in a way that didn't promote a feminist agenda but allowed every part and every character to finally find some level of importance that was beneficial to the story as a whole. In other words, this movie felt more old school than the other two thus far, as it took every element and allowed it to shine the way it needed to. Even Luke, thankfully, became the character a lot of us were hoping for despite the fact that he was a Force ghost. THIS was the Master Jedi we were waiting for, and the mentor that Rey needed from the beginning. That she had Leia was great since it meant that she wasn't completely on her own, and learning that Leia was a Jedi was even greater and makes the floating in space scene in TLJ make a LOT more sense. But giving Luke the respect that the character deserves was great since it appealed more to fans that wanted to see the fabled Jedi actually do something great. The fact that Leia put him on his butt in a lightsaber duel….oh well.
There was a great deal of redemption in this movie, and it was worn well by each and every character and the movie itself since Poe had to step up and be general, though he did manage to admit to Finn that he needed help. Lando returning was a huge up for the movie, and the attitude of the rest of the galaxy as they showed up to confront the renewed fleet built by Palpatine kind of brought to mind the whole Twisted Sister feeling of 'we're not gonna take it anymore' as a ragtag fleet of the galaxy's downtrodden teamed up to take on a mutual enemy that threatened to destroy all of them. There were a great deal of one-liners, quips, and eye-rolling moments of brevity that were to be expected, but all in all it was like a return to the good times, when the hopelessness that was threatening to crush the Rebels had become almost insurmountable. And if you're willing to comment on the destructive force of Palpatine's Force lightning by saying it was crazy just keep in mind what he had to do to obtain that kind of power and just why he was able to do what he did. His death was a bit anticlimactic, but it was necessary since his lightsaber-wielding days were far behind him. Jim Johnson of CBR has his own opinion on the movie.
Overall, and each person has their own view on this, the Rise of Skywalker was a fitting end to a saga that's managed to last for decades.