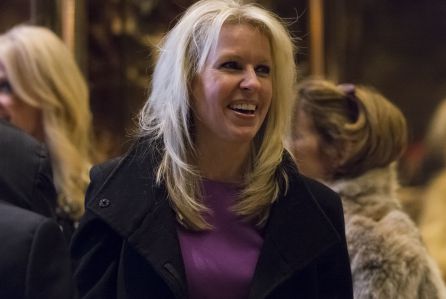 The latest news surrounding Trump's administration have been centered on which performers been bowing out of the inauguration. It seems that every hour today someone else has decided to change their mind. Jennifer Holliday backed out earlier day. Now Bruce Springsteen cover band "Glory Daze" decided to stay home. Right now we know that Toby Keith is on the docket and he's not apologetic about it. Speaking of bowing out, former Fox news analyst Monica Crowley won't be joining any Trump activities anytime soon either.
"After much reflection I have decided to remain in New York to pursue other opportunities and will not be taking a position in the incoming administration," Crowley said in a statement to the Washington Times today. "I greatly appreciate being asked to be part of President-elect Trump's team and I will continue to enthusiastically support him and his agenda for American renewal."
Actually there wasn't too much reflection for Crowley at all. The move comes amid swirling allegations of plagiarism in her 2012 book and other published materials. OK I have to ask this. What in God's name has been authentic about anything in the last 5 months? How many times do we have to see the word "plagiarism?" Come on Monica. What heck is going on here? I'm just super shocked that someone associated with Fox News actually had to resign from a Trump post that didn't even start yet.
Crowley had been selected to serve as senior director of strategic communications at the National Security Council. Trumps transition team believes that the plagiarism reports were politically motivated. It's pretty hard to figure out what's politically motivated and what isn't these days. I'm pretty sure that the outcome of tonight's The Bachelor is politically motivated in some way, shape or form.
Image via AP