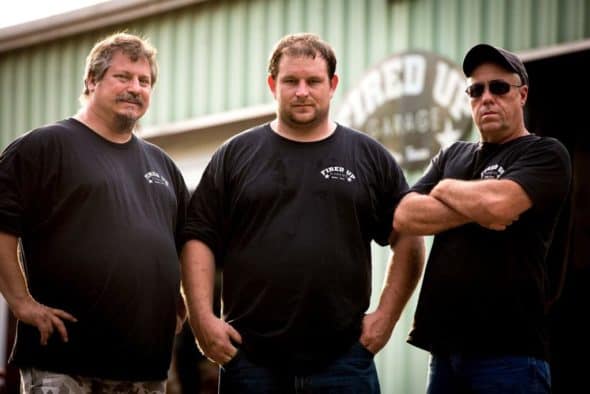 One of the most popular car shows on TV is back for more with its 5th season. Misfit Garage, the Fast N' Loud spinoff, premiered its first season 5 episode on August 30. The team at Fired Up Garage is focusing this season on solidifying their status as the best car shop worldwide when it comes to custom street rods and on making more money, of course.
True rivals of Richard Rawlings' famous Gas Monkey Garage, the original Fired Up crew consists of Thomas Weeks and Tom Smith. These two were previous employees at Gas Monkey that were let go. Upon decision to start their own garage, they recruited Kevin Clark, John Klump, and Josh Paris to complete their crew. At the end of season 4, Klump was promoted to partner, which might change the dynamic of the entire crew for season 5. The network promises a season filled with newer challenges, exciting builds, more celebrity guests, and even an attempt at a Guinness World Record.
In the premier Spurred for a Ford, the crew continues on with the usual custom rods, while Weeks tracks down a 1932 Ford Tudor to possibly renovate. Weeks was trying to sponsor a successful bull rider in the area, and by working on this rare truck to eventually sell it, he was hoping to make the money he planned to give away. Weeks started working on this project by getting on the phone right away. However, tensions soon flared as Weeks suddenly noticed a Jeep parked outside the shop. This was the same Jeep he had recently sold. The crew pretty much bought this Jeep back with more money than what Weeks got for selling it, citing rebuilding as really the main reason why they did it.
The crew wished to build an "off road machine" out of the rickety Jeep, a fun side project for them to do. This entire conversation between Weeks and the rest of the guys was kind of funny in a sense, but from a business perspective, it really wasn't a good thing altogether. The lack of communication might have been intentional for the sake of the show. Nevertheless, the misfits will never get the global fame they're seeking if they continue down this road on season 5.
All in all, the season premier was just as entertaining as the episodes from past seasons. The misfit crew is much more lighthearted and approach their work with the same integrity as any other car crews on TV. It'll be interesting to see if they finally break beyond their borders to expand their clientele even more. These guys are talented and knowledgeable in the industry; it'll be good if they finally come through with even more progress for the garage this season. It'll also be interesting to see how Klump interacts with the guys in his new position. There's much to look forward to this season, and if the rest of the episodes are like the first, we should be in for one fun and bumpy ride.
Tell us what's wrong with this post? How could we improve it? :)
Let us improve this post!