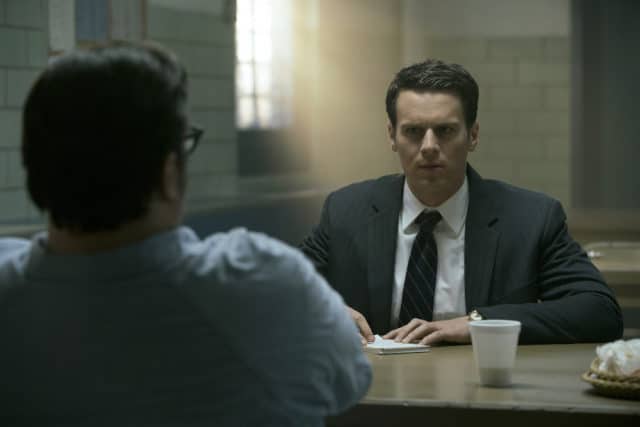 Mindhunter was successful in both a critical and a commercial sense. As a result, it should come as no surprise to learn that it has been renewed for Season 2, meaning that interested individuals can expect to see more of the series at some point in the future. In fact, it is interesting to note that there were reports that the people behind Mindhunter were so confident in their series that they started preparing for a Season 2 even before Season 1 was released on Netflix, which seems to have been a well-justified choice on their part.
What Do We Know about Season 2 of Mindhunter?
For those who are unfamiliar with Mindhunter, it is focused on the FBI's earliest efforts to make use of criminal psychology to catch serial killers. As a result, it should come as no surprise to learn that people have come up with a lot of speculation about what interested individuals can expect from Season 2 based on the setting. For example, there are a fair number of fans who guessed that the unnamed character seen in Sedgwick County in Kansas in Season One is supposed to be the BTK Killer, who killed a total of ten people from 1974 to 1991. As a result, these people have been expecting the BTK Killer to be covered in Season 2.
However, it is important to note that the executive producer David Fincher has outright stated that Season 2 will be focusing on the Atlanta child murders that started up in 1979 and continued until 1981. What happened was that at least 28 African-American children, teenagers, and adults were murdered in either Atlanta or the surrounding region during that period. In the end, the police managed to convict an Atlanta native named Wayne Williams for two of the murders, which happened because the police were watching a bridge over the Chattahoochee River were some of the bodies were found.
When they heard a splash, Williams's car was the first one to exit the bridge, which resulted in the police questioning him. In response, Williams lied about what he was doing, thus resulting in the police shifting their investigation to focus on him. This turned up enough evidence to convict him, with an excellent example being the corpse of a victim who was indeed found in the Chattahoochee River no more than two days after Williams had been stopped and questioned.
With that said, it is interesting to note that the famous FBI profiler John E. Douglas wrote about Williams in his book Mindhunter, stating that in his opinion, there was enough evidence to establish Williams as the killer in eleven cases but not enough evidence to connect him with the rest. This is relevant because Douglas was the main inspiration for Special Agent Holden Ford, which is perhaps unsurprising considering the name of the series. As a result, it will be interesting to see exactly how the series will cover the Atlanta child murders because there is a wide range of possibilities.
Regardless, Season 2 of Mindhunter is still in its earlier stages. As a result, interested individuals should wait for more news to come out, which is bound to happen as the production for the series makes progress.