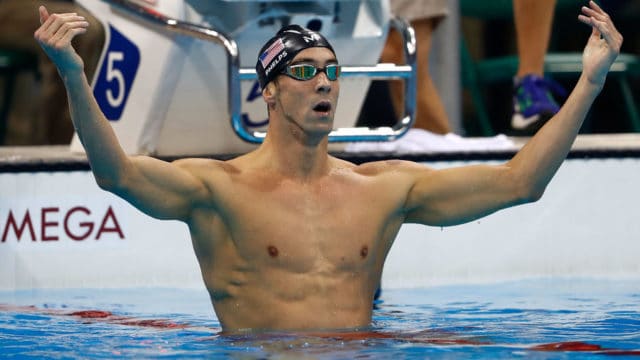 Will Michael Phelps swim side by side with a great white shark with no cages, protective gear, or anything like that? Of course not. But what would have been the fun in writing the title "Michael Phelps to get inside a shark cage in a totally protected environment, start swimming, and see if he stacks up to a great white?" Actually it's not even like that either. The event is billed as Phelps Vs. Shark: Great Gold Vs Great White and Discovery is already calling it "an event so monumental no one has ever attempted it before" in its press release.
They are one of the fastest and most efficient predators on the planet: Sharks. He is our greatest champion to ever get in the water: Michael Phelps. 39 world records. 23 Olympic golds. But he has one competition left to win. An event so monumental no one has ever attempted it before. The world's most decorated athlete takes on the ocean's most efficient predator: Phelps V Shark — the race is on! Produced by Peacock Productions.
And it's not like Phelps doesn't have experience with sharks as evidenced by this photo:
https://www.instagram.com/p/BVL8F8xArHY/
At this point we have no clue how this is actually going to go down. If I had to take a guess it'll be very scientific and probably a let down because when you see that title you're obviously thinking Phelps will be side by side with a shark. Still though, it's definitely peaked my interest.
Save