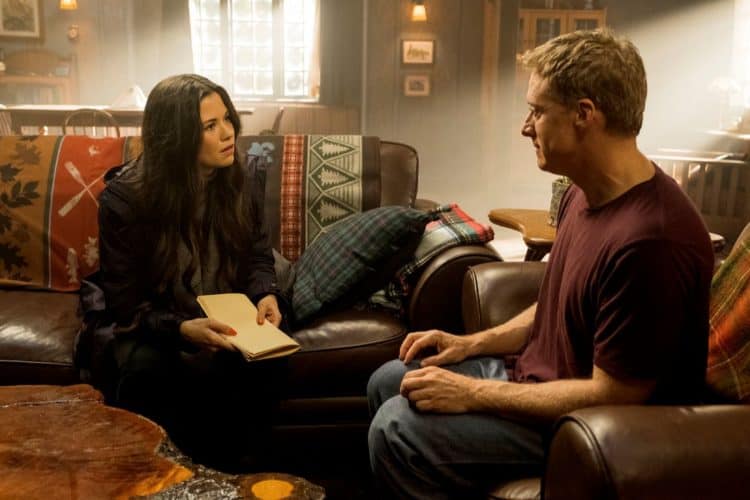 Sometimes the biggest moments in life come when you least expect them. Even though we're still in the very early parts of 2021, it's already shaping up to be the biggest year of Meredith Garretson's career. She is a cast member of the new SyFy series, Resident Alien, and she's excited to get the chance to share her talents with a major audience. Although some people may assume that Meredith is a newcomer, she has been working hard for the last decade. Fans are already loving the show and it looks like this is going to be the first of many times we see Meredith in a major role. Here are 10 things you didn't know about Meredith Garretson.
1. She Studied At NYU
Meredith was born and raised in the Washington D.C. area but she has also lived in New York City. She studied acting at New York University's Tisch School of the Arts where she graduated in 2017. It's unclear whether or not she still lives in the New York Area.
2. She Founded A Theater Company
Like many formally trained actors, Meredith has spent a lot of time in the theater world. In addition to being part of several productions, she is also the founder of a New York based theater company called LabRats. Unfortunately, the website for the company appears to be inactive.
3. She Loves Spending Time In Nature
Everybody needs somewhere to go when they're looking to clear their head and enjoy some time alone. For Meredith, the great outdoors is that place. She enjoys being out in nature and she frequently does a variety of outdoor activities including hiking, swimming, and kayaking.
4. She Is Good Friends With Sara Tomko
If you ever gotten the chance to work with a good friend, you know how fun and exciting that can be. Not only was being cast in Resident Alien a great professional opportunity for Meredith, but it was also special on a personal level. The job gave her the chance to work alongside her very good friend, Sara Tomko, who plays Asta Twelvetrees in the series.
5. She Was In An Episode Of The Good Fight
Meredith may not have the longest acting resume, but she's had some great opportunities throughout her career. She has appeared in several popular shows including an episode of The Good Fight in in 2018. She also appeared in two episodes of Prodigal Son between 2018 and 2019. There's a good chance she'll be getting even more opportunities after the success of Resident Alien.
6. She Is A Vegan
Meredith is all about taking good care of her body and living a healthy lifestyle. As a result she has made the choice to become a vegan. In the bio on her website she says that when she isn't working you can usually catch her " eating a profound amount of kale".
7. She Supports The Black Lives Matter Movement
If there's one thing Meredith isn't shy about it's speaking her mind. She has been adamant about using her platform as a way to raise awareness to the things that are important to her. One of those things is the Black Lives Matter Movement and the fight against police brutality.
8. She Is In A Relationship
Life is better when you have someone to do it with, and Meredith is lucky to have already found her person. Although she likes to keep many of the details of her private life to herself, we do know that she has a boyfriend. Her boyfriend's name is Daniel Garretson and according to his Instagram profile he is a photographer. It's unclear how long the couple has been together, but they appear to be very happy.
9. She Enjoys Doing Yoga
Following a vegan diet isn't the only way Meredith likes to make sure she's taking good care of herself. She is also a very active person and exercise is a part of her regular schedule. She enjoys practicing yoga and she also likes to go for runs. Staying active isn't just a benefit to her physical health, it's also a great way for her to release stress and tension.
10. She Loves Animals
Since Meredith is a vegan, you may have been able to guess that she is also an animal lover – but beyond that, she's a pet parent. Thanks to her fur baby, Arlo, she has gotten the chance to put her maternal muscle to good use. Not only does he make frequent appearances on Meredith's Instagram, but he also has his own profile where people can keep up with his adventures.
Tell us what's wrong with this post? How could we improve it? :)
Let us improve this post!