With the world rife in political turmoil, the need for artists. Although it may only last for a few hours at a time, movies, books and games rise us above reality's squall and help us make sense of our increasingly uncertain surroundings. These aren't just distractions, but necessary cultural institutions that give us something worth living for.
Another one of our great artists left us. After a public battle with Pancreatic Cancer, the renowned English actor John Hurt died on January 25, just three days after his 77th birthday.
To me, John Hurt was perpetually ancient: born an old man and never once wavering from this commanding role in life. Even in 1979's Alien. I can't help but see the well-worn soul of Hurt in the (relatively) young Kane. The deforming makeup he wore a year later in David Lynch's The Elephant Man certainly didn't help that impression.
Hurt was nominated for his first Oscar for his supporting role in 1978's Midnight Express. He followed this up with a second for The Elephant Man two years later, this time for a leading role. In 2012, the British Academy of Film and Television Arts awarded him their Outstanding British Contribution to Cinema award for his unwaveringly excellent lifetime of work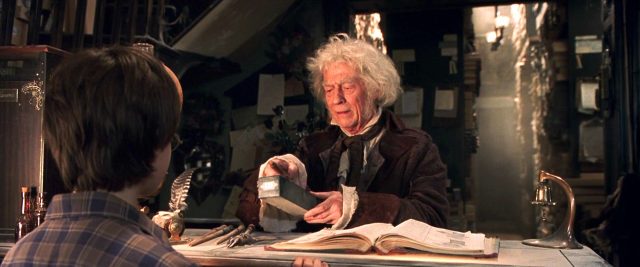 Owing to his age in recent years, however, the roles he accepted seemed increasingly apt for the perpetually weathered-looking actor. He played the haggard Mr. Ollivander in the Harry Potter movies, the fascist leader of Britain in V for Vendetta, the grizzled Trevor Bruttenholm in Hellboy, the head of British Intelligence in Tinker Tailor Soldier Spy, the shameful architect of a post-apocalyptic society in Snowpiercer and even The Wartime Doctor in Doctor Who. Wherever there was a complicated, fascinating old man to be found in film or television, chances are the character was played by Hurt.
He was a truly exceptional talent on the screen, bringing astounding depth and complexity to roles that might otherwise have been written off as bit parts. Ollivander could have just been a token inclusion and minor plot point from the Harry Potter books, but Hurt breathed an eccentricity into the character that lesser actors wouldn't have bothered with. He forever sought greater and deeper truth from characters that could have just as easily been relegated to the background.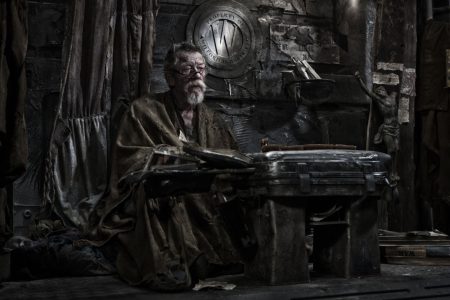 His perpetually ancient mannerism particularly suited him to a kind of role that most actors of his stature are reluctant to accept. He embraced his age with such reckless abandon that we were afforded more and better roles from him than most actors his age would ever allow themselves. And along the way he chilled us with his icy glower and gravelly reprimands.
Despite his untimely passing, we will still be treated to a few final performances from Mr. Hurt. The Oscar-nominated film Jackie features Hurt in a familiar role: a hoarish old man (this time a priest) opposite of Natalie Portman. He will also appeal as Neville Chamberlain in this year's Darkest Hour, a Winston Churchill biopic.
His contributions will be remembered, and his presence will be missed.
Save
Tell us what's wrong with this post? How could we improve it? :)
Let us improve this post!