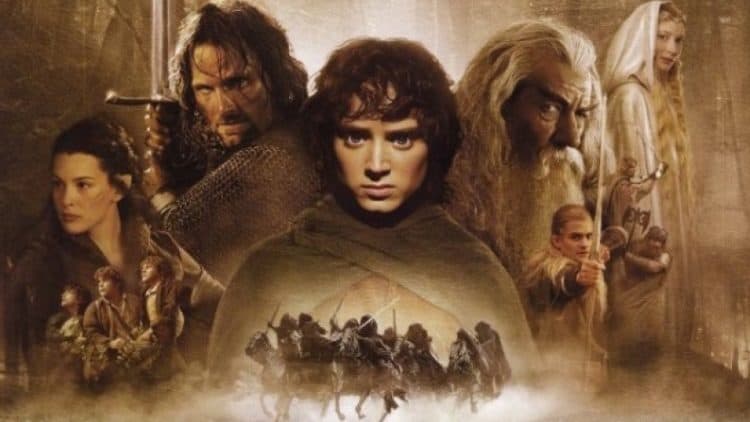 Just to make things clear yet again it's important to realize that the Lord of the Rings project coming to Amazon isn't going to be based off of the same story that Peter Jackson took on years back, but will be showcasing other parts of Middle Earth that will help to round out the stories that we've come to enjoy so much. So far it sounds as though the majority if the cast has been selected, and will include individuals such as Robert Aramayo, Owain Arthur, Nazanin Boniadi, Tom Budge, Morfydd Clark, Ismael Cruz Cordova, Ema Horvath, Markella Kavenagh, Joseph Mawle, Megan Richards, Dylan Smith, Charlie Vickers, Daniel Weyman, Tyroe Muhafidin, and Sophia Nomvete. Clark will apparently be playing a younger version of Galadriel which fits with the time period supposedly being used for this show since it's been said that it's taking place thousands of years before the trilogy that set the cinematic world on fire years ago. It does sound as though there are still roles to be filled but at this point at least some have been confirmed while the story itself is still something of a secret in a few regards as Amazon is holding back just enough to keep people interested by not revealing too much too soon. Of the casting decisions the showrunners had this to say per Ryan Scott of MovieWeb:
"After undertaking an extensive global search, we are delighted finally to reveal the first group of brilliant performers who will take part in Amazon's The Lord of the Rings series. These exceptionally talented women and men are more than just our actors: they are the newest members of an ever-expanding creative family that is now working tirelessly to bring Middle-earth to life anew for fans and audiences worldwide."
In a way it's easy to think that a lot of people, unless they're avid TV watchers that know a little about the cast members that have been confirmed, might be confused as to who many of them are. In this day and age there are so many celebrities on TV and in movies that it's hard to keep track of them all and yet many of them are still famous enough to warrant some recognition. In a series such as this however it does make sense to select those that have some credibility and experience and could even be very skilled individuals but haven't yet become such massive names that they would be able to draw insanely high salaries as has happened with some individuals over a period of time. What could possibly happen if the series is successful is that the individuals taking part in the show will be able to set their prices a little higher if they happen to get noticed in the process.
It's easy to admit that it will be kind of fun to see more of Middle Earth and to witness it in a time before the races were at such odds with each other and when the great rings had yet to be forged, if that is in fact the time period we're bound to see. So no Frodo this time around, no Sam, no Merry and Pippin, not even Bilbo. Whether or not we'll see a younger Gandalf is hard to say since if one looks at how old he's been said to be in the stories they might find that he, Saruman, and Sauron were actually said to be the same age. He's looked like an older man for a good part of his life despite being around for well over two thousand years, which means that determining his real age was bound to be kind of confusing since for so long he's looked more or less the same. It's uncertain whether the showrunners are going to put him in the mix however since very few individuals from the LOTR trilogy will be there. It would be interesting to see a younger Saruman and Sauron as well in the series if such a direction was ever taken, but again, how far back they go is what's going to determine who shows up and how far forward the series runs will do the same.
Initially this idea sounded like something that might be less than appealing since there's not a lot of ways that the initial trilogy could have been topped. Some people even feel that the Hobbit trilogy didn't stand a chance of topping LOTR, which in the eyes of many it didn't since in many ways the stories both deviated, though the Hobbit felt as though it took a hard left at times to add content to a story that was hard to buy as a trilogy. All that being said though the series is already starting to sound like something that could be kind of exciting since the story is one that many people can easily get behind.
Tell us what's wrong with this post? How could we improve it? :)
Let us improve this post!