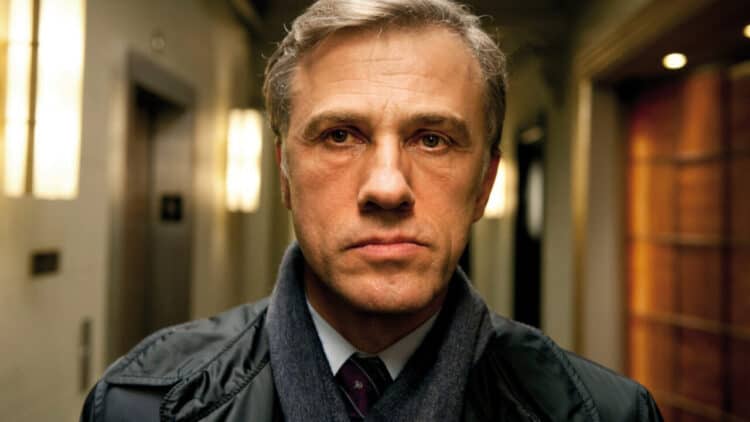 Amazon Prime Video is set to drop a dark comedy workplace thriller television series. Titled The Consultant, the show is based on the novel of the same name by Bentley Little, who wrote the book in 2016. The Consultant is created by Tony Basgallop, who previously worked on projects like Inside Men, What Remains, Servant, To the Ends of the Eart, and Teachers. It will be directed by Matt Shakman, who worked behind the scenes on WandaVision, The Great, It's Always Sunny in Philadelphia, Fargo, and Game of Thrones. Deadline describes the storyline of the show as follows: "The Consultant explores the sinister relationship between boss and employee, asking how far we will go to get ahead, and to survive. It is inspired by Bentley Little's 2015 novel, a satire centered on Mr. Patoff, a bow-tie-wearing consultant who comes to the rescue of CompWare after a prominent merger falls through and soon seemingly starts running the company." The show will be executive-produced by Tony Basgallop, Matt Shakman, Christoph Waltz, Steve Stark, and Andrew Mittman. If you want to learn more about the actors set to appear in this series, read ahead. Here are the cast members of the upcoming Amazon Prive Video dark comedy workplace thriller television series The Consultant.
Christoph Waltz
Christoph Waltz will be starring in The Consultant as Mr. Patoff, a bow-tie-wearing who's come to save a company called CompWare. The German-Austrian actor is best known for his roles in recent blockbusters, often portraying the role of a villain. He portrayed SS officer Hans Landa in the critically acclaimed Quentin Tarantino film Inglorious Basterds. He again collaborated with Tarantino in Django Unchained. For both movies, Waltz won Best Supporting Actor at the Academy Awards. Waltz's more recent movies include Alita: Battle Angel, Rifkin's Festival, Most Dangerous Game, The French Dispatch, No Time to Die, and Downsizing. He is set to appear in a few upcoming films, including Pinocchio, The Portable Door, and Dead for a Dollar, all of which are in post-production. The Consultant is not the first time Waltz will be working on TV, having appeared regularly in German-language shows throughout his career. His starring role, however, will be his first on an English-language series. Waltz had previously appeared in Saturday Night Live, Comedians in Cars Getting Coffee, and Most Dangerous Game.
Nat Wolff
Nat Wolff will be playing the role of Craig in the upcoming series The Consultant. The young actor is best known for his role in the Nickelodeon TV series The Naked Brothers Band, where he portrayed himself for 42 episodes. After that, he began appearing in much serious shows, including Room 104, The Stand, and more recently, Joe vs. Carole. He also has an extensive film resume, having appeared in movies like Leap! Death Note, Home Again, Rosy, Stella's Last Weekend, The Kill Team, Good Posture, Semper Fi, Mortal, Body Cam, Mainstream, and Murder at Emigrant Gulch, which is currently in post-production.
Brittany O'Grady
Brittany O'Grady has been tapped to play the role of Elaine in the upcoming TV series The Consultant. O'Grady is best known for her appearances on projects like Little Voice, Star, Black Christmas, and The White Lotus. On the big screen, she's appeared in Above Suspicion and Black Christmas. Her role on Little Voice continues to be her most prominent one. In an interview with Wonderland Magazine, she talked about what drew her to her character in the show. "Thank you so much! I can't tell you how grateful I feel to be a part of this heartwarming show. When I first got the audition for Little Voice last summer, I received the scene in the pilot where Bess bombs on stage. Her nervous banter was something that I identified with immediately. Definitely have had those experiences where I overexposed myself and looking back has made me cringe. I identify with the fact that your nerves can also come from low self esteem and serve as a self sabotage." She also discussed how, out of thousands of women who auditioned for the role, it was her who snagged the role. "I truly believe Jessie, Sara, and I connected on a spiritual and energetic level. I instantly felt a sense of comfort and connection with them as creators I've never felt with anyone I have worked for. They are strong, courageous, and genuinely kind women with a passion for humanity. They operate from the heart and with so much vulnerability. We trusted each other in making the story and felt so much care for the way Bess was portrayed, even through the audition process and then proceeding to filming."
Aimee Carrero
Aimee Carrero is set to appear in The Consultant as Patti, Craig's fiancee. Her TV debut was as Mia in an episode of the Disney Channel series Hannah Montana. Since then, she's appeared in shows like MacGyver, American Horror Story: Cult, She-Ra and the Princesses of Power, The Village, Maid, Family Guy, and The Offer. On film, she's appeared in the Last Witch Hunter, Wander Darkly, Holidate, Spirited, and The Menu, which stars Anya Taylor-Joy and Nicholas Hoult. Her work on She-Ra continues to be her most notable one, and in an interview with Coming Soon, she discussed what she hopes audiences would take away from the show, saying: "I would say the things that struck me about this show is how it introduced so much necessary softness into my life. The way that Noelle writes the heroes, who can be hard and who can be really tough, but her power really lies in the community. It lies in her love of the people that she surrounds herself with. Once she lets go of this mindset of I am the only one who can do this, this is my destiny — she let's go and rephrases that as how can I be of service and how can I help other people be of service to me? I think that's when she really unlocks her power. So, I think the one thing that I want people to take away from this is that it takes a village to do anything. It takes a village to do bad, it takes a village to do good. If we can just rally people around the idea that we want to be accepting and we want love to conquer all, no matter the challenge, we will come out victorious. Even if it takes a while."MacGyver
Tell us what's wrong with this post? How could we improve it? :)
Let us improve this post!