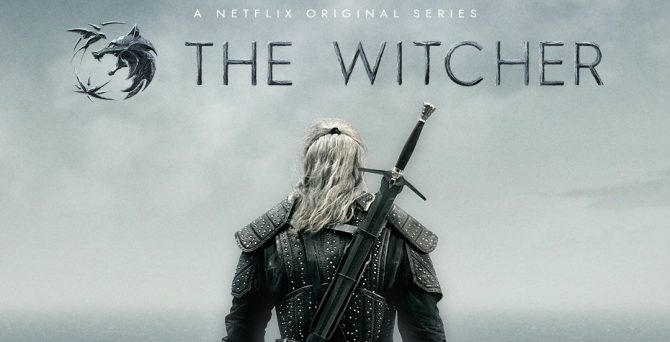 The Witcher is a fantasy series that has managed to become very prominent in the English-speaking world in recent times. In short, the whole thing started out as a number of stories penned by the Polish writer Andrzej Sapkowski, which managed to find a very receptive audience in Poland as well as a number of other countries in both Central Europe and Eastern Europe. Naturally, this resulted in further products based on the stories, which happened to include a series of video games produced by the Polish video game developer CD Projekt. Both The Witcher and The Witcher 2 were successes, but it was The Witcher 3 that propelled the series to the forefront of action RPGs. As such, it seems safe to say that said title played a part in Netflix's choice to adapt Sapkowski's stories for the screen, though of course, it was far from being the sole factor of note.
Regardless, The Witcher is centered on people called witchers. For those who are curious, witchers are people who have been imbued with superhuman capabilities thanks to their training as well as their mutations. As a result, they make a living by selling their services as monster hunters. Unfortunately, witchers exist in a setting that is rife with prejudice, which is a huge problem when their very recognizable mutations make them perpetual outsiders. On the whole, The Witcher has an earthier feel than, say, The Lord of the Rings. Something that presumably made it that much more appealing for those looking for the next Game of Thrones. Still, it is important to note that The Witcher has characteristics that make it stand out in its own right, which should come as no surprise when it came into existence under very different circumstances.
Netflix's adaptation of The Witcher has already cast its characters, which should provide interested individuals with plenty to mull over:
Henry Cavill
First and foremost, Henry Cavill is set to play the part of Geralt of Rivia. Chances are good that most of those interested in The Witcher will have heard of Cavill to some extent, seeing as how he has starred in a number of high-profile movies such as Man of Steel, Justice League, and Mission: Impossible – Fallout. As such, he brings a fair amount of star power to the adaptation. Furthermore, he brings a fair amount of enthusiasm as well, seeing as how Cavill apparently bugged everyone about the role until he had managed to secure it for himself. As for Cavill's character, Geralt is the protagonist of The Witcher. Naturally, this means that he is a witcher, as shown by his white hair, his pale skin, and his so-called cat eyes. It is interesting to note that there are some who have described the character as representative of a certain kind of "neo-liberal anti-politics" that was prominent in the Poland of the 1990s, which is connected to his sense of professionalism that prevents him from becoming involved in political matters. With that said, Geralt is much more than just his status as a witcher, which is something that should become apparent over the course of The Witcher.
Anya Chalotra
Anya Chalotra is an English actress who comes from a British-Indian family. She is nowhere near as high-profile as Cavill, but The Witcher won't be her first project. Besides various theatre productions, Chalotra has shown up in various shows such as Wanderlust and Sherwood. Character-wise, Chalotra is playing the sorceress named Yennefer of Vengerberg. In short, she is one of the most powerful sorceresses in the series. Furthermore, Yennefer is Geralt's love interest, though their relationship is complicated by a wide range of matters. For instance, both Yennefer and Geralt are sterile because of their powers, which is unfortunate because Yennefer shows a very clear desire to either have children or at least have the ability to have children. It will be interesting to see whether Chalotra will be able to play the role well, seeing as how it is complicated by the fact that while Yennefer looking very young thanks to her powers, she is old enough that she is in the upper bounds of how long humans can live under natural circumstances.
Freya Allan
Freya Allan is a relatively new actress, which is perhaps unsurprising when she has been cast as a relatively young character. In short, Allan will be playing Ciri, a princess with special heritage that has provided her with special powers. The problem is that this makes her a person of interest for a wide range of parties, meaning that she is a driver of much of the story of the series. It should be mentioned that Geralt and Yennefer are effectively Ciri's adoptive parents.
Jodhi May
Jodhi May has been showing up in theatre productions, movies, and TV shows since the late 1980s, meaning that she brings a huge amount of expertise and experience with her. This is good because she plays the role of Queen Calanthe of Cintra, who would be Ciri's grandmother. Unsurprisingly, Calanthe had a very important part to play in the series of events that brought Ciri's parents together. Furthermore, she was the one who invited Geralt to the party where everything came to a head so that he could kill a monster that was in disguise.
Björn Hlynur Haraldsson
Björn Hlynur Haraldsson is an Icelandic actor and director who tends to be involved in Icelandic projects. He is set to play Eist Tuirseach, a noble of the Celtic and Norse-inspired archipelago of Skellige. Eist is Calanthe's second husband who managed to win her approval in the same incident that brought Ciri's parents together. In time, he became the ruler of Skellige as well, though for practical reasons, that power was wielded by other people. Something that was particularly true because Eist has little interest in political matters.