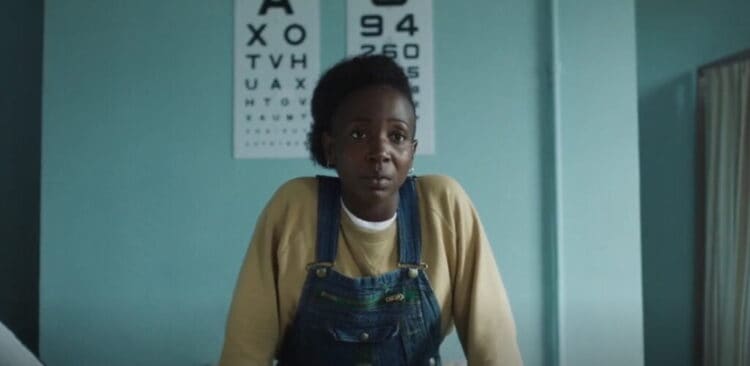 Channel 4 and HBO are partnering up to drop an upcoming TV series from the genius of writer Marlon James. Titled Get Millie Black, this is James' first TV series. The Jamaican novelist wrote five books: John Crow's Devil (2005), The Book of Night Women (2009), A Brief History of Seven Killings (2014), Black Leopard, Red Wolf (2019), and Moon Witch, Spider King (2022). Presently, he teaches at Macalester College in Minnesota as well as St. Francis College in New York. Here's a description of the plot of Get Millie Black, according to Deadline: "Get Millie Black explores the troubled legacy of racism, slavery, sexuality, classism and cycles of trauma in the post-colonial landscape of Britain and Jamaica, told through the unique perspective of Millie – a girl born on the Rock and raised in London who claims to be both British and Jamaican, yet somehow belongs to neither place. Characters include transgender "gully queen" Hibiscus, the sibling Millie left behind; Curtis, her brilliant partner on the Jamaican police force, who is forced to keep his love life secret from his colleagues; game-playing Scotland Yard Inspector Luke Osbourne; and Hit Girl, go-go club owner and underworld entrepreneur." The cast of Get Millie Black is composed of up-and-coming actors, all making their respective marks in Hollywood. If you want to learn more about the cast members of this upcoming series, read ahead. Here are the cast members of teh much-anticipated HBO and Channel 4 TV series Get Millie Black.
Tamara Lawrance
Tamara Lawrance is an English actor best known for her starring role in King Charles III. Lawrence began her career as a child actor, appearing in various stage productions in school. She made her film debut in the 2016 TV show Undercover, and went on to appear in such films as On Chesil Beach, Kindred, and The Silent Twins. In 2017, Lawrence was cast as Jess in the critically acclaimed play King Charles III. The role earned her rave reviews. Most recently, Lawrence has appeared in the stage productions Twelfth Night. Lawrence is a rising star in the entertainment industry, and is considered one to watch in the years to come. She will be portraying Millie-Jean Black in the series Get Millie Black, which is described as follows: "A police detective forced to quit Scotland Yard and return to the country of her birth, Jamaica, to work missing persons cases for the JPF (Jamaican Police Force), Millie is a woman caught between worlds and conflicting versions of herself."
Joe Dempsie
Joe Dempsie has also been tapped to star in the upcoming series Get Millie Black, playing Luke Holborn. This is the official description of his character: "a British detective who shows up in Kingston on the trail of a major investigation that's set on a collision course with Millie's. Bringing all the baggage of Scotland Yard with him, Holborn's presence on Millie's home turf is destined to be triggering in all sorts of ways." Dempsie is an English actor, best known for his roles as Gendry Baratheon in Game of Thrones and Chris Miles in Skins. Dempsie was born in 1987 in Liverpool, England. He began his acting career as a teenager, appearing in various stage productions and advertisements. He made his television debut in 2000, appearing in an episode of the British soap opera Peak Practice. He went on to guest-star in a number of other UK television shows, including This Is England '86, This Is England '90, and Deep State. In 2011, Dempsie landed the role of Gendry Baratheon in HBO's fantasy drama series Game of Thrones. He appeared in 24 episodes over the course of three seasons. His performance earned him a nomination for the Screen Actors Guild Award for Outstanding Performance by an Ensemble in a Drama Series. Since then, he has guest-starred on several UK television series. Currently, he stars in the hit Netflix series Pieces of Her. He describes his character in the show as follows, according to Tatler Asia: "Nick Harp is a very complex character and is probably one of the most interesting ones I've played. In order to portray him, I tried to create a backstory, especially about his childhood and upbringing. He grew up in Detroit in the late 60s, which was a turbulent time. There were race riots there, so a lot of families fled to the suburbs. I took that as a starting point and decided that Nick was probably a bit of an outsider growing up. He's incredibly bright, but because of where he lived and the neglect he faced, he wasn't able to fulfil his academic potential which led to a lot of resentment."
Gershwyn Eustache Jnr
Gershwyn Eustache Jnr will be playing the role of Curtis in Get Millie Black. He had appeared in projects like Britannia, Fortitude, and Run. His character profile is described as: "As a gay cop, Curtis can go only so far in his own police force; as Millie Black's partner, he's about to have his whole life shattered." Eustache is best known by production insiders for his ability to take on a dynamic range of roles. He explained in an interview with Nuit Magazine how he was able to acquire this skill: "At Identity drama school we were lucky to have tutors, and fellow actors, who pushed us to read plays and play characters we may not typically get the opportunity to take on in the industry. I think this has definitely given me the confidence to play around with things and not be too restricted by the fear of getting things wrong. Prepare yourself, learn about the world the story is set in, what was happening historically, what type of work people were doing etc. Do your best to be true to the character and people will hopefully believe it too. If you ask my mum she'd say I've been clowning around with accents and characters since primary school, so maybe it's about time I put it to good use."
Chyna McQueen
Chyna McQueen will be playing Hibiscus in the upcoming series Get Millie Black. "Millie's sister and one of the Sunlight Ladies, a band of Queer outcasts living hand-to-mouth yet exuberantly in the gullies that run throughout Kingston. Hibiscus is the sister Millie never bargained for. Millie is the sister Hibiscus never knew she needed." According to Warner Media, she is represented by RAW Management.
Tell us what's wrong with this post? How could we improve it? :)
Let us improve this post!