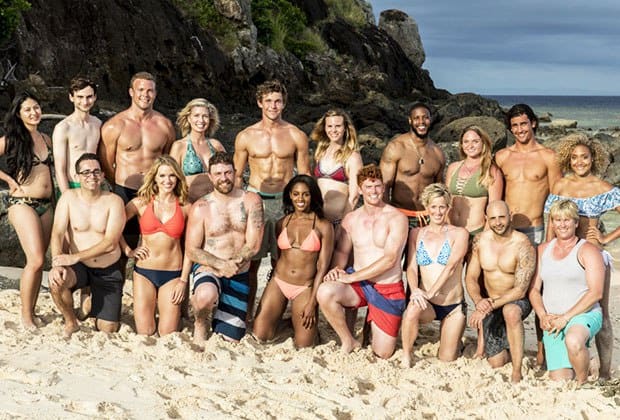 'Survivor' is a reality television series where a group of strangers are stranded together in an isolated location and are expected to build their own shelters and find food and drink for themselves. For rewards and immunity from elimination, the group must participate in challenges. They are eliminated gradually until there is just one person left and they win the $1 million prize. The show is about to launch season 35 with a new theme and the first episode of the series will be shown on September 27, 2017. Here is more about the new season and the new cast members.
This Season's Concept
Jeff Probst, the host of 'Survivor' has explained that the concept for this series came when they were looking at the careers of some of those who were appearing in this season. They could clearly see that the group could be divided into three distinct groups based on their professions; The Healers, The Heroes, and The Hustlers. This led to the triple 'H' moniker for the series 'Survivors: Heroes V. Healers V. Hustlers'.
The Healers
Probst says it was this group that inspired the name and theme of the new season. He has commented that they are not the people you would typically expect to join a show like this as they are used to putting others first but predicts that they will be fun to watch.
Cole Medders is a wilderness therapy guide, a job that combines supporting people with outdoor activities. This is the perfect combination of skills to equip him to deal with the challenges of 'Survivor'. Desiree 'Desi' Williams is a physical therapist who thinks her experiences of being involved with pageantry will help her to cope with the competitive side of the series. Nurse Practitioner Jessica Johnston from Kentucky is planning on playing hard during her time on the show and is just looking for some fun. Joe Mena is a probation officer and he believes that his people skills and understanding of psychology will help him to cope with other members of the tribe. Mike Zahalsky is a urologist from Florida who is accustomed to succeeding in everything he does. Social worker Roark Luskin is a self-proclaimed 'Survivors' fan who has described herself as brimming with confidence at taking part in the show.
The Heroes
This is the second time in 'Survivor' history that there has been a tribe called 'Heroes'. The first was in season 20. According to Probst, this group could all work well because they have all accomplished something in their life. However, they may face challenges as they are all used to being the leader and may have trouble gelling.
Alan Ball is a recently retired NFL player who has played with the Dallas Cowboys, the Jacksonville Jaguars, and the Houston Texans. He says he is addicted to competition. Ashley Nolan is used to saving lives for a living as she works as a lifeguard and is looking forward to living in a tropical environment. Former Marine Ben Driebergen is a big personality who is taking part in the show for his family. Financial Analyst Chrissy Hofbeck has been applying to the show since it first began so she is delighted to finally have the opportunity to enjoy this experience. John 'JP' Hilsabeck is a firefighter whose best friend is Thor, his Siberian Husky, which he rescued with his firefighter roommates. Olympic swimmer Katrina Radke is the final member of the Heroes tribe. She competed in the 1988 Olympics in South Korea but thinks she has many other attributes that she can contribute to the team.
The Hustlers
Probst was initially worried that naming this team Hustlers would link them to the negative connotations associated with this word, such as conmen. However, he explains that they are all just people who have careers that mean they are good at getting things done. This is something that should be advantageous in the 'Survivor' environment.
Ali Elliot is a lifetime 'Survivor' fan who works as a celebrity assistant to GloZell Green, a YouTube star. Devon Pinto is also a big fan of the reality series and has all the physical attributes to succeed in the show's challenges. Professional fisherwoman and mother Lauren Rimmer is from Beaufort in North Carolina. She says that plans on using strategy to stay in the game. Patrick Bolton is a businessman who owns and operates a moving company and is hoping his tenacity will be beneficial on 'Survivor'. Bellhop Ryan Ulrich is planning on winning over everyone's hearts before implementing strategies to mess with their heads. Finally, Simone Nguyen has never left the United States before and has spent months preparing herself psychologically for the show.
Tell us what's wrong with this post? How could we improve it? :)
Let us improve this post!