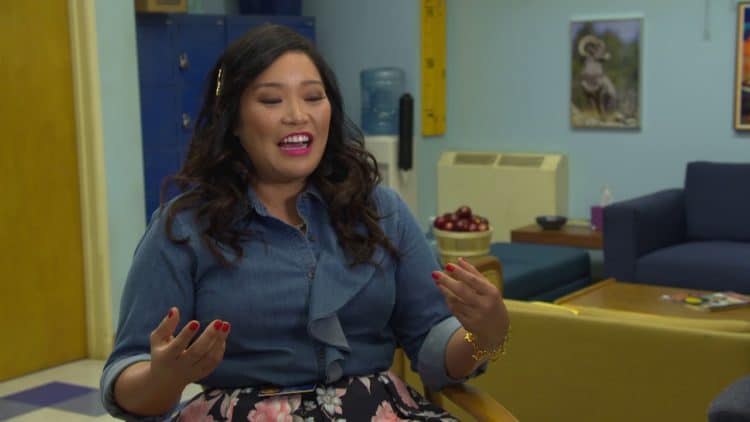 Mary Sohn's journey through the entertainment industry hasn't been an easy one. She has had to deal with more than her fair share of ups and downs over the years, and she's developed a thick skin to rejection. However, in 2018, she got a career-changing opportunity when she was cast in the series A.P. Bio. The sitcom boats a hilarious cast and tells the story of a former Harvard Professor who is forced to return to his hometown and become a high school biology teacher after being disgraced in academia. Even though the series was initially canceled after two seasons, it was revived by the Peacock streaming service and Mary couldn't be any more thankful. Continue reading to learn 10 things you didn't know about Mary Sohn.
1. She Is An Illinois Native
Mary was born and raised in a town in Illinois called Champaign which is located about two hours from Chicago. She is a first-generation American whose parents were born in Korea. She was raised in a religious household and is the youngest of three children. These days, it appears that Mary is living in the Los Angeles area.
2. She Planned To Work In The Medical Field
Mary's father is a pharmacist and so is her oldest sister. For a while, Mary's plan was to follow in their footsteps. But you know what they say about the best-laid plans. When Mary went off to college, she fell in love with improv and it didn't take her long to realize that she wanted to shift the focus of her studies to theater.
3. She's Not Really Into Social Media
These days, being active on social media has become an expectation – especially for people in the entertainment industry. However, that is one expectation Mary isn't concerned with living up to. Mary has verified accounts on both Instagram and Twitter, but she hasn't posted on either platform since 2020.
4. She Is Grateful For All Of Her Fans
Mary understands the importance of a strong fan base, and she appreciates everyone that has supported her so far in her career. During an interview with Starry Mag, Mary said, "I would like to say THANK YOU! It means a great deal to me knowing people see what I'm trying to do and connect with the stories I'm part of telling. Your support kept me going and showed me that I was aligned with my purpose."
5. She's A Writer
Being in front of the camera is what gets the most attention. So naturally, that's what most people know Mary for. What many don't realize, though, is that she is also a very talented writer. She currently has one writer's credit for a short film called Irregular Fruit, however, she has also been working on a pilot.
6. She's a Dog Mom
From what we can tell, Mary is single and doesn't have any children. But did you think that she was going to let either one of those things stop her from starting a family? Absolutely not. She is a very proud pet parent to a dog named Mae. Mary adopted Mae from a Los Angeles-based non-profit called Love Leo Rescue.
7. She Has More Than 20 Acting Credits
Even though Mary hasn't had a lot of huge roles, she has still built a very solid resume. Mary's IMDB page reports that she currently has 21 acting credits. She doesn't have any upcoming projects in the pipeline at the moment, but we feel confident that we'll be seeing much more of Mary on our screens.
8. She's Serious About Human Rights
Making people laugh is something that Mary enjoys doing, but she also knows when to be serious. Although she doesn't post on social media often when she does she typically uses it as a chance to call attention to the things that are important to her. She has spoken out on several human rights topics including racism and sexism.
9. She Studied At Second City
Over the years, Mary has put a lot of time and effort into sharpening her skills. She studied at the famous Second City Theater in Chicago. The Second City boasts a very long list of noteworthy alumni including Stephen Colbert, Dan Akroyd, John Candy, and Catherine O'Hara.
10. She Understands The Importance Of Representation
As an Asian-American woman in the entertainment industry, Mary knows what it's like to watch shows and movies and not see anyone who looks like her. As a result, she is thankful to be able to provide that representation for others. At the same time, though, she is careful about the kinds of characters she plays because she doesn't want to feed into negative stereotypes.