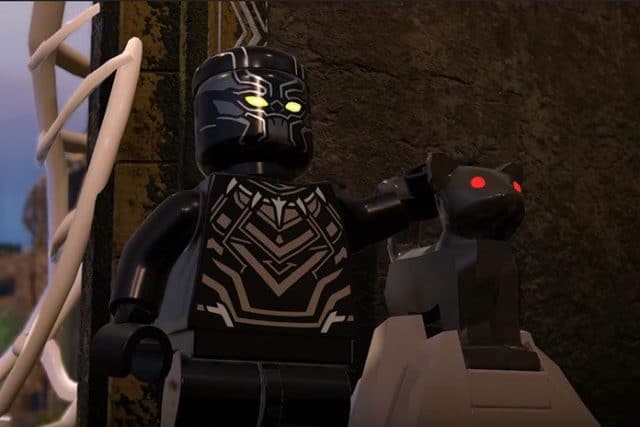 It is already well-known in media circles that 'Black Panther', a superhero film based on the Marvel Comics character. Is set for release on February 16, 2018. Avid Marvel fans and movie enthusiasts are also aware of this and are awaiting the release date with anticipation. What fewer people know is that this is not the only 'Black Panther' movie planned for release next year.
Cort Lane, Marvel's Vice President of animation, made a big announcement at the New York Comic Con. He wanted to let everyone know that LEGO is currently working on an animated version of this character and is planning to release a movie called 'Black Panther: Trouble in Wakanda'.
Some of the former LEGO movies have been an instant hit following their theatrical release, including 'The LEGO Movie', 'The LEGO Batman Movie', and The LEGO Ninja Movie'. However, the current plans are that this new LEGO movie will not have a theatrical release. Instead, it will go straight to DVD, just like the various 'LEGO DC Super Heroes: Justice League' movies and 'LEGO Marvel Super Heroes: Maximum Overload.
The LEGO Movie franchise is based on the popular toy bricks and the first theatrical release in the franchise was 'The Lego Movie', a 2014 3D computer-animated adventure comedy. It was directed by Phil Lord and Christopher Miller. Starring in the movie were Chris Pratt, Will Ferrell, Elizabeth Banks, Will Arnett, and Nick Offerman, amongst others. It was a surprise hit as it was both commercially and critically successful. On a budget of $60 million, the movie grossed $469.2 million at the worldwide box office.
As yet, very few details have been released about this new LEGO movie. Who will direct and star in the movie has not yet been revealed. However, there are rumors that 'Black Panther: Trouble in Wakanda' could well be released around the same time as either the 'Black Panther' live-action movie in February or in May when 'Avengers: Infinity War' is released.
The live-action version of the movie is based on the stories written by Stan Lee Jack Kirby and has been adapted into a screenplay by Ryan Coogler and Joe Robert Cole. Ryan Coogler also takes on the role of director for the film, which is the 18th installment of the Marvel Cinematic Universe.
Chadwick Boseman will take on the role of T'Challa/ Black Panther in the movie. Boseman is known for playing roles of iconic figures, such as James Brown in 'Get on Up', Jackie Robinson in '42′, and Thurgood Marshall in 'Marshall'. Boseman will also play T'Challa/ Black Panther in 'Avengers: Infinity War', which is set for release on May 4, 2018. Others starring in 'Black Panther' include Michael B. Jordan, Lupita Nyong'o, Danai Gurira, Martin Freeman, and Angela Bassett.
T'Challa is the King of the fictional African nation, Wakanda. He returns there following the events of 'Captain America: Civil War'. Two enemies are conspiring to bring down his kingdom, so T'Challa must become Black Panther to prevent a world war. He teams up with members of the Dora Milaje and with Everett K. Ross, a C.I.A. agent.
Save