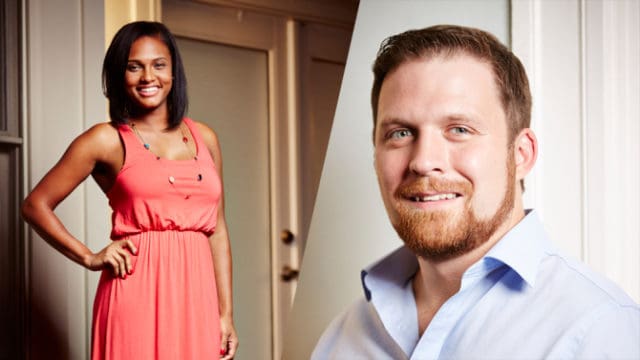 Married At First Sight hit the ground running as a reality TV show that presented couples daring enough to marry total strangers. Marriage can be tough enough when you know the person you're tying the knot with and divorce rates are soaring among traditional couples. Could this new strategy for pairing mates actually work in the real world? The popular series generated a spinoff called Married At First Sight: Second Chances which picks up where the first leaves off. Viewers get to watch their favorites who didn't make it work in the first round have a second chance at love. While we all get the gist of the show, here are five things you didn't know.
1. Nelson lost herself after Tres Russell
The unsuccessful marriage had taken a toll on the normally positive and vibrant Vanessa Nelson. She found herself very disappointed after the divorce. Her energy levels were low and she experienced a great deal of frustration. After realizing that she had lost a part of who she was, Vanessa realized that it was time to reinvent herself and move forward. She is very excited about having another chance to find real and lasting love. With an attitude like this, it seems that a good dose of mutual attraction, compatibility and some dedicated hard work may land her precisely where she wants to be.
2. Vanessa Nelson fought anxiety before the new show began
Nelson may have appeared excited about the one hundred guys who showed an interest in her, but she was actually panicking. It took real work on her part to keep it together. She revealed that the overwhelming number was a lot to deal with, but she found her resolve and offers advice. She shares that keeping an open mind and consuming a large quantity of energy drinks helped her to cope with the situation. After all, she has made a commitment to start anew and is happy about the new opportunities.
3. Jilted Andrew still talks to Lauren off the set
When Lauren pulled the runaway bride role and disappeared right before their wedding, Andrew experienced his first major rejection. He took it in stride though. For the sake of the camera, he declined the invitation to give her a second chance. He was excited about the experimental marriage, but her actions gave him his first real taste of being dumped. Andrew confessed that even though he had no interest in pursuing the trial marriage, the two remain friends and text one another. Is there a chance that sparks may fly in the spinoff series Second Chances? Only time will tell.
4. David Norton has a "no kissing" rule
You heard it right. As he puts himself out there looking for love again, He has established a new rule. He will not kiss any of the women that he is considering and dating until the line has been narrowed down to ten possibilities. Norton is taking the physical aspect of romance out of the initial phases of the equation because he is truly looking for a life partner.
5. Vanessa is avoiding rule making
Another fan favorite, Vanessa Nelson is taking a more open approach. She plans to have fun while she is searching for her Mr. Right. She isn't placing any certain restrictions on herself. This should make the second go-round fun and exciting to watch. We have no reservations about what we may see or find out because Vanessa is a classy lady and we're all rooting for a happy ending for her and the lucky guy she ends up with.