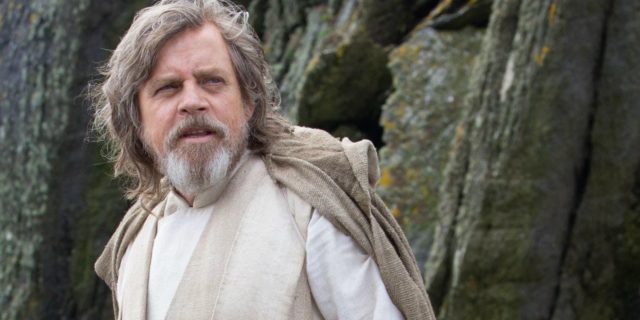 It's been a long time coming but Mark Hamill is finally going to be getting his well-deserved star on the Hollywood Walk of Fame. Many Star Wars faithful have been waiting for news of this day for a long time, and none of us should be surprised that it's finally here. The man came onto the scene as a young, inexperienced youth that took on a part that no one could have imagined would reach the heights it did, becoming an icon throughout many upon many years of loyal fandom and generations of new fans that were turned on to the franchise. Luke Skywalker has been an absolute must when it comes to mentioning Star Wars, and now the man that made him come to life is finally getting his due.
Not only is he the only Luke Skywalker and the one true Jedi Master, but he created the voice of the Joker that's bound to be remembered by many people of the 90's generation, a true lunatic that we can all agree was so badly needed in the Batman franchise. Mark Hamill is a man that should have received far more accolades than he has at this point, but it would seem that he's been content with being a part of a franchise that's been around so long and brought inspiration to so many. That is after all the true accomplishment of any actor whose part has been so loved for so long. People have remembered Skywalker for decades now and have flocked to each and every movie just because the name has been mentioned. If there was any real gripe about the Star Wars prequels it had to have been that he couldn't be in them.
So many people jumped on the bandwagon when The Last Jedi showed us a Skywalker that had seemingly given up all hope that it seemed as though the legend of Skywalker might have fizzled out and died right there. But the real fans that might have been disappointed still stuck around and pumped their fists in the air or perhaps laughed with joy when Luke walked through barrage of laserfire laid down by the AT-AT's and simply brushed his shoulder off. We waited with baited anticipation for Luke to take on Kylo Ren and prove for good and all who the real master was. And then, seemingly nothing. Kylo seemed to cut Luke down without the Jedi Master even raising his blade. And then you quickly realized the reality of it.
The Jedi Master had already proven his superiority. Luke had passed the torch, and had made the choice of how he would meet his end. The projection that he used to fool everyone, even C-3PO, was just one shred of the proof that he was the true master. His sacrifice allowed the Resistance to continue, and his pupil to escape. Mark Hamill proved that he was and has always been the one and only man that could have brought Luke Skywalker from his humble beginnings to the final stage of his journey.
The Force is strong with this one.