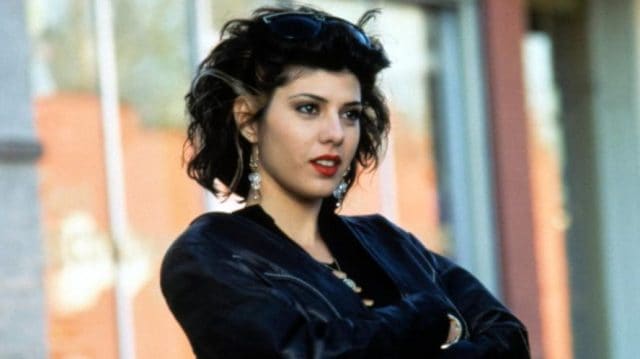 Literally about 15 minutes ago I'm scrolling through the channels of my TV and My Cousin Vinny is on. The second it comes on I see Marisa Tomei in the middle of her routine when she asks Joe Pesci to pretend he's a deer getting shot in the head. I think to myself, "how in the world did Marisa Tomei win best supporting actress that year?" I ask myself the same question about how Driving Miss Daily won best picture when it was up against Dead Poets Society, Born on the Fourth of July, Field of Dreams, and My Left Foot. Yeah, we'll leave that analysis to another day because I'm convinced that was a conspiracy.
But as Tomei would say in My Cousin Vinny, "I ax ya" how in the world did she win? Let's take a look at the competition:
Nominees
Judy Davis – Husbands and Wives
Joan Plowright – Enchanted April
Vanessa Redgrave – Howards End
Miranda Richardson – Damage
I mean at least Vanessa Redgrave right? Don't get me wrong. I loved Marisa Tomei in My Cousin Vinny and I think she's a wonderful actress. I'm just trying to justify that particular role winning an Academy Award. I mean come on. Do you really think a stereotypical "mafiaesque" mechanic female character with a heavy heavy Brooklyn accent would win that award today? No chance. Again, not taking anything away from Tomei but I have my theories.
One of them is that we were in a different place and time in 1993. Things weren't as PC and the Academy didn't seem as stuck up. Well, the Driving Miss Daisy thing still bothers me but whatever. I just think that year the voters were light hearted and really just loved her character. But those other nominees must have been pretty upset losing to Tomei.
That's my two cents on that.