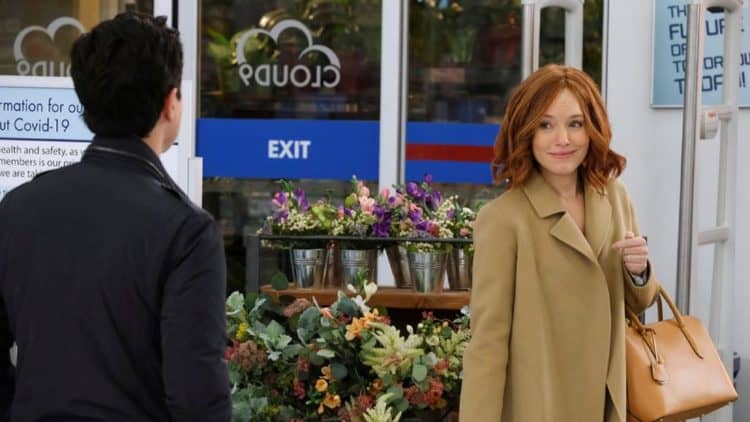 Maria Thayer has been lighting up the screen for more than 20 years and she's brought something special to every character she's played. Most people who have seen her work would probably agree that she's left a lasting impression. Her versatility has allowed her to take part in a wide variety of projects and the list just keeps growing every year. Maria is best known for her roles in movies like Forgetting Sarah Marshall, Accepted, and Annie Claus is Coming to Town. In 2021, Maria got another major opportunity when she joined the cast of the popular sitcom Superstore. Continue reading to learn 10 things you didn't know about Maria Thayer.
1. She Is An Oregon Native
Maria was born and raised in a small town in Oregon called Boring. Her family eventually relocated to Minnesotta and she went on to attend Apple Valley High School. Although she is very proud of where she's from, it goes without saying that Minnesotta and Oregon aren't the best places to pursue a career in entertainment. She currently lives in the Los Angeles area.
2. She Studied At Juilliard
Maria developed a love for performing at an early age, and by the time she was in high school she knew that it was something she wanted to make a career out of. Maria studied theater at the world famous Julliard School. While there's a constant debate over whether acting school is neccesary, it has certainly come in handy for Maria.
3. She Originally Wanted To Sing
Even though acting has become her thing, Maria also loves to sing. In fact, when she originally went to Juilliard, she thought she would be studying musical theater instead of classical theater. While talking to Oregon Live she said, "My dream was to be in the chorus of a Broadway musical. I didn't dream very big, but I still haven't done it, so I don't know."
4. She Grew Up On A Bee Farm
Maria's upbringing She told Oregon Live, "my family had a bee farm, and my mother is deathly allergic to bees. It's crazy. I know they didn't stay in (bee farming) for very long. I was there for the first five or six years of my life." Several sources appear to have falesly reported that Maria is allergic to bees.
5. She Is An Artist
Talent is something that Marie has no shortage of. Her creativity extends far beyond the entertainment world and she is also an artist. She specializes in crop art and has entered into competitions at the Minnesotta state fair which is an event she loved going to when she was younger.
6. She Is A Fairly Private Person
After spending so many years in the industry, you'd think that Maria would've relished at the opportunity to share herself with the world. In reality, however, Maria has never been that kind of person. She enjoys her privacy and has never revealed too much about her personal life.
7. She Has Had Voice Roles
Voice acting and on-screen work often exist in two different worlds, but Maria has managed to get the best of both of them. On top of her film and TV roles, she has also dabbled in the world of voice acting. In 2014, she even got the chance to voice a character in American Dad!
8. She Enjoys The Outdoors
As someone who spent her early years on a bee farm, it's probably not too surprising that Maria enjoys being out in nature. When she isn't busy with work, she loves to get outside and enjoy a beautiful day. Whether she's going on a hike in Los Angeles or exploring her surroundings in a new place, Maria always appreciates the outdoors.
9. She Isn't Picky About The Roles She Takes
There are plenty of actors who are very selective about the kinds of roles they're willing to play. Maria, on the other hand, tries her best not to be picky. In an industry where the next opportunity is never gauranteed, being open to different kinds of roles can definitely help an actor have a successful career.
10. She Was Her High School's Homecoming Queen
Apparently Maria was in the spotlight long before her acting career began. While talking to Twin Cities, Maria said, "I didn't think I would win and neither did my family. My mom said that she and my brother, John, didn't want to go to the ceremony. But they showed up and they didn't even have a camera because they didn't think I would win. We have no pictures."
Tell us what's wrong with this post? How could we improve it? :)
Let us improve this post!