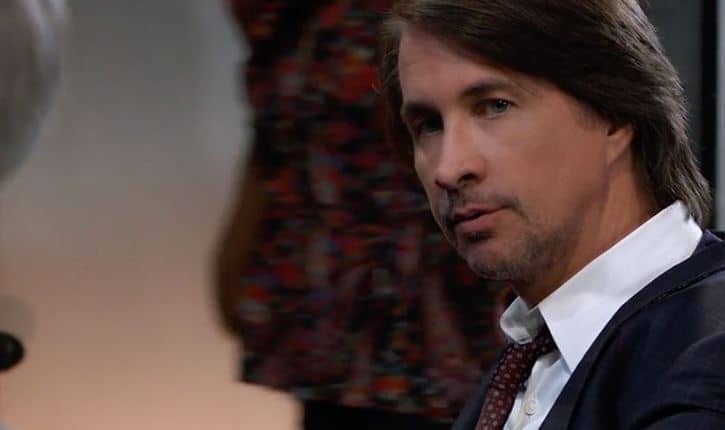 General Hospital fans aren't sure how to handle things as the new week approaches. Last week was filled with things that didn't seem to make much sense to everyone, and it's been a situation we cannot handle. It's been a week filled with drama and upset, and we think there is a lot that might happen in the meantime. For example, we do know that there is a lot happening for some people that might not work out for others. For example, we know that there is much happening for Sonny. He is not sure that things are going to turn out well for him or for his family, and he is not wrong. His father needs more help than he can offer, and he's not sure how to handle that. Right now, he's pretending he has no clue what's going on so that he can protect himself and the people he loves, but how much longer will that work for him?
And then there is the fact that this baby drama might just be too much for all of us to handle. There is a lot going on that might not work out well for anyone, but there is a lot happening to this baby that is not the baby of Brad and Lucas but really the baby of Michael, and Carly is losing her mind trying to help her son get through this situation. We can't help her, but we can sit back and watch her as she tries to get him through this situation. We know that he will eventually find out that this baby is his, but we know that he will not be able to handle what happens in his life in the meantime. This will shock this entire family, and we certainly hope it brings them all back together.
What's Happening on General Hospital
Enjoy your weekend GH fans & plan for an exciting game-changing Monday! #ghsurprises #GH55 #Whoa!!!!

— Frank Valentini (@valentinifrank) September 22, 2018
Did you hear this? There is going to be a very exciting Monday going on right now, and there's a lot of stuff going on. We want to know what that means, how it works for us, and what that means as a person. We are excited, and we cannot wait for the new day to begin.
What's Next on General Hospital
"And here I thought you were suffering in solitude… " #GH55 pic.twitter.com/UnnhnhO4uW

— General Hospital (@GeneralHospital) September 17, 2018
There's a lot happening right now that no one understands, and it's going to be a very long week. W will see that Sonny has to bring Jason up to speed on all that is going on in their lives. He's got to share with him all that his happening and what is going to go down in his life. Jason is his very best friend in the world, and all he wants is to be there for him. This will provide him the opportunity to get to know the situation and to make some choices that might affect them in a positive manner, but it might also help him make some other choices in their lives, too. But for now, Sonny has a lot to bring him up to date on, and most if it might be a bit problematic. There's so much.
Additionally, Margaux is still around, and she's got a few theories of her own to work with at this point. They aren't entirely good news for anyone, and that's going to be a problem. She's working with her own piece of mind right now, and she's not sure she can handle what's going to happen in her own life. She's got a lot on her plate, but she will not let this go. She has an idea, and she's going to see if she can follow that through until the very end so she can get her life together and focus on what might happen in their situation. She's a mess, and things just don't make that much sense to her.
Stay tuned for more General Hospital and be sure to check out TVOvermind daily for the latest General Hospital spoilers, news, and updates.