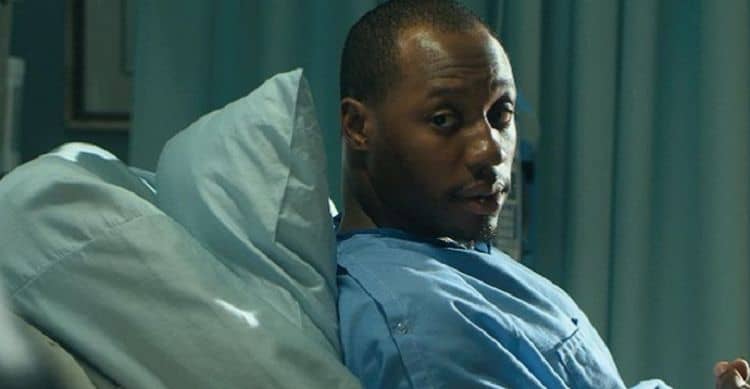 The last few years have been huge for Marcus Callendar's acting career. He got a nice break when he joined the cast of Power in 2006. Although his character wasn't the most likable person on the show, he definitely left a lasting impact. After leaving Power in 2017, Marcus continued to keep the ball rolling with guest appearances in other popular shows. In 2019, he finally got another huge opportunity when he was cast as Oliver "Power" Grant in the Hulu original series, Wu-Tang: An American Saga. Being a part of the show has allowed Marcus to share his talent with a large audience, and his fan base has seen tremendous growth. Continue reading for 10 things you didn't know about Marcus Callender.
1. He's From Brooklyn
Marcus is originally from Brooklyn, but we weren't able to track down any information or his family. However, we do know that he is very proud of where he's from. Plus, being from New York City is great for anyone who wants to get into the entertainment industry. From what we know, he is still based in the Brooklyn area.
2. He's A Playwright
At this point in his career, Marcus is best known for the work he's done as an actor, but there are other talents he would love to share with the world. He love to write and has been working on a play called Spades. However, it's unclear when the play will get its debut.
3. He Likes His Privacy
There are plenty of actors who love putting their personal lives on display for the world to see. That is something we will probably never see from Marcus, though. Marcus appears to be a pretty laid-back guy who seems to enjoy living a private life. As a result, he hasn't shared much about his personal life.
4. He Got His Start In A Popular Series
Most actors have to go through a series of random acting opportunities before they finally get the chance to be a part of something successful. Luckily for Marcus, that wasn't his journey. In 2013, he made his on-screen debut in an episode of Blue Bloods. Even though it was just a one-time thing, it was still a great opportunity for him.
5. He Started An Entertainment Company
We know that Marcus has a creative side, but it looks like he has a business side as well. He is the CEO of an entertainment company called Distant Loving Entertainment. At the moment, the company doesn't seem to have an online presence so it's unclear what the business is all about.
6. He's A Marvin Gaye Fan
Marvin Gaye was arguably one of the greatest singers of his generation, and his music is loved by people of all ages. Based on Marcus' social media activity, it's clear that he's a big fan of the late R&B singer. Unfortunately, we weren't able to track down any information on Marcus' favorite Marvin song.
7. He Was Named After Marcus Garvey
Not everyone knows the story behind their name, but Marcus is proud to know his. In an Instagram post, Marcus revealed that he was named after the well-known Jamaican activist, Marcus Garvey. Garvey was most well known for his work with the Back-to-Africa movement.
8. He Isn't Really Into Social Media
Now that Marcus' star has really started to rise, there are a lot of people who would love to keep up with him on social media. However, they might be disappointed by the fact that social media isn't really Marcus' thing. He has accounts on both Instagram and Twitter, but he is definitely far more active on Twitter.
9. He Didn't Know Much About Power Before He Landed The Role
When Marcus earned the role of Power in Wu-Tang: An American Saga he was very excited, but he was also nervous because he didn't know a lot about the character. According to Meaww, Marcus did his best to research the role, but it was difficult due to Power's behind-the-scenes role in the group. Ultimately, he had to trust himself to do a good job and I think it's safe to say that he knocked it out of the park.
10. He's A Nerd On The Low
Marcus is definitely a smooth guy, but he also has a nerdy side. When he isn't busy working, he loves keeping up with the latest technology. One of his goals is to make to the Consumer Electronics Show which is held in Las Vegas. According to the event's website, the Consumer Electronics Show "is the most influential tech event in the world — the proving ground for breakthrough technologies and global innovators. This is where the world's biggest brands do business and meet new partners, and the sharpest innovators hit the stage. "
Tell us what's wrong with this post? How could we improve it? :)
Let us improve this post!