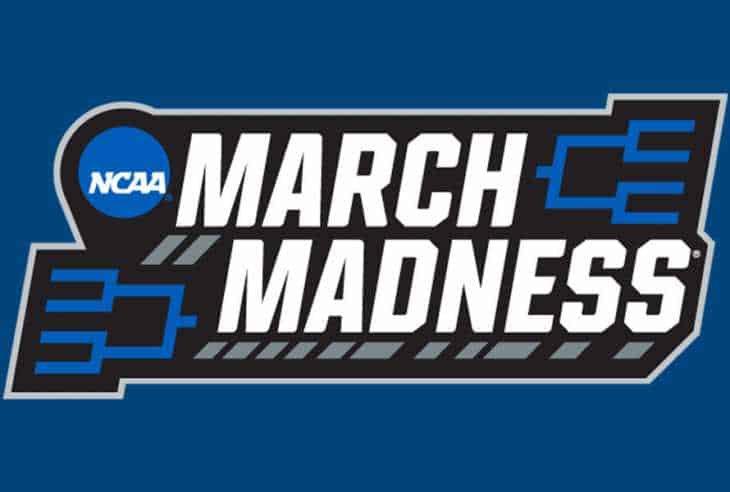 For many people outside of the USA, March is a relatively quiet month. We slow down after the Christmas period and build slowly up to an Easter break. It's a relatively non-descript month. However, in the USA that couldn't be further from the truth as March Madness arrives, one of the most exciting months in the sporting calendar. More and more people from around the world are beginning to enjoy the period, with betting, watching the games and generally taking in the fantastic atmosphere and high-quality basketball. Finding a March Madness live stream is easier than ever before, so if you're wanting to join in on the madness, here's all you need to know…
What is March Madness?
In a nutshell March Madness is a college basketball tournament that takes place between around the middle of March and beginning of April. Spanning over three weeks, the tournament welcomes 68 men's teams and 68 women's and is a hotbed for NBA and WNBA scouts searching for the next star. The tournament sends a real buzz around the country and in particular college campuses, and it's thought to see an incredible $10 billion bet on the sport.
The first weekend in particular sees vast amounts bet and it's a crazy weekend in which sees only 16 teams come out of it to the latter rounds. This year that falls on March 21-24 with the First and Second Rounds taking place before the Regional Finals and Championship Final in the following weeks.
The Regional Finals take place between March 28 and 31, with the Final Four National Championship on the weekend of April 6-8. It's produced some real superstars over the years with Carmelo Anthony and Dwyane Wade currently lighting up the NBA, while the likes of Michael Jordan, Larry Bird and Magic Johnson have all previously been a part of March Madness. Not only that but it creates real legends of college football, with moments throughout it making that of folklore in many colleges across the USA.
There have been some magical moments down the years. Phil Jesperson is a hero at the University of Northern Iowa, following a staggering throw from half court in the dying seconds to clinch victory. Moments like this come along regularly, making college kids household names in homes across the States. It's an incredibly popular sport in the country and is becoming increasingly popular across the world.
Where Can I Watch March Madness?
March Madness is shown live across the States on a number of channels including CBS, Tru TV, TNT and TBS, with the final being shown only on the former. However, you can also stream every game via the NCAA website too. Alternatively, you can enjoy the great coverage and all the best features and build up with a VPN, a tool which allows you to bypass geoblocks and open up streaming services around the globe.
That works by the VPN connecting you to a server somewhere else in the world, in this case the USA, therefore making it look as though you're browsing from a different location and opening up services only available to them. It's a useful way to catch all of March Madness and really make the most of one of the most exciting tournaments in world sport.
Who Will Win March Madness 2019?
If you're looking for someone to support over the tournament, then there are a few teams who could be in with a real chance of winning this year. Overall, UCLA are the most successful team in March Madness history with 11 titles to their name, although they haven't succeeded now since 1995. Villanova are the current champions having won the 2018 tournament as well as 2016. They aren't as fancied this year, with Duke Blue Devils the current favorites, having won their last eight games, with some fans even predicting they could take on an NBA side. Gonzaga are the second favorite to win the tournament, with Virginia and and Kentucky also favoured hotly by bookmakers. Kentucky are the second most successful college in history having won eight, their last coming in 2012, while Duke's last win came in 2015. 2017's winner, North Carolina are also among the favorites to succeed during March Madness, with Tennessee, Michigan and Michigan State also tipped. Of course, you can take your pick from 68 teams, you might even want to base it on their mascot!
Tell us what's wrong with this post? How could we improve it? :)
Let us improve this post!