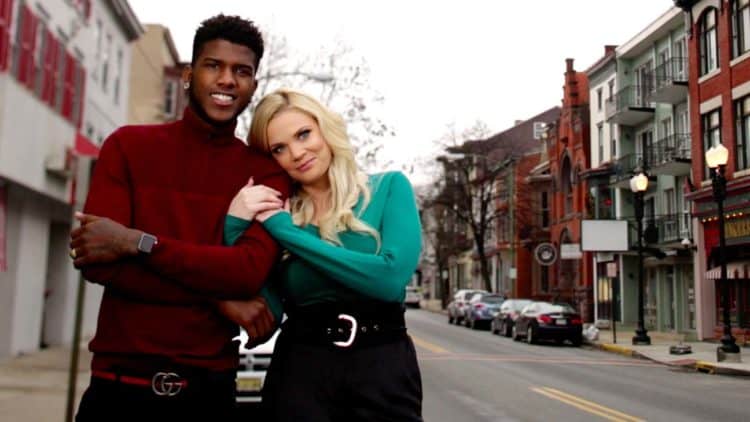 For those who are unfamiliar, 90 Day Fiance is a TLC show centered on couples that are in the process of getting a K-1 visa. In short, U.S. Citizenship and Immigration Services explains that the K-1 visa is meant for the foreign fiance or fiancee of a U.S. citizen who is heading to the United States for the purpose of getting married within 90 days, thus explaining the name of the show. As such, 90 Day Fiance is about U.S. citizens who are planning to get married to people from other countries, which works out well in some cases but not in others.
How Are the Couples Chosen for 90 Day Fiance?
By this point in time, some people might be wondering about whether the couples seen on the show are real or fake, which is a laudable habit when it comes to any kind of reality TV. However, the people behind the show have stated via Deadline that they are not involved with either setting up the couples or the rest of the process. Instead, they choose the couples that appear on the show by looking through the applications that are sent to them. This makes sense because there are a lot of a U.S. citizens getting married to people from other countries on a regular basis, meaning that there is no real point for them to make a needless effort. Something that is particularly true when plenty of these real life relationships are as dramatic as what anyone would want to see on reality TV.
Is 90 Day Fiance Good for TV?
Due to the selection process for 90 Day Fiance, it seems that it isn't particularly exploitative of the people who appear on it. However, there is a considerable gap between that and 90 Day Fiance actually being good for TV, though a number of arguments can be made for the latter nonetheless.
First, 90 Day Fiance is useful for providing interested individuals with a good look at some of the reasons that such relationships fail, which tend to be applicable to other relationships as well. For instance, consider the case of Danielle and Mohamed, who were one of the six couples featured in Season 2 of the show. In short, the then 41-year-old American Danielle met the then 26-year-old Tunisian Mohamed in an online chat room, which eventually resulted in the two getting engaged in spite of a host of warning signs.
For starters, both individuals lied about themselves. For example, Mohamed claimed to have a job, which turned out to be false. Likewise, Danielle lied about some of the things that she has done in the past, which included both passing a bad check and using someone else's credit card in a fraudulent manner. Unsurprisingly, lies don't make the best foundations for relationships, meaning that this was more than enough reason to be skeptical about the relationship's chances of making it. Something that is particularly true because the lies continued throughout the relationship, with an excellent example being The Cut mentioning Mohamed's refusal to kiss Danielle at their wedding on the basis of a non-existing Muslim tradition prohibiting kissing during the month of Ramadan.
Unfortunately, that was far from being the sole issue with that particular couple. On top of the lies, it was very, very clear that one side of the relationship had no attraction to the other whatsoever. In short, Mohamed described Danielle as looking "acceptable" for him upon their initial meeting in Ohio, which speaks volumes about what he was thinking in his head. This is further supported by other statements that have been made by Mohamed, which range from him being uninterested in intimacy because of her smell to him recounting an incident in which she demanded sex while the two were in front of her adult children. With that said, it should be mentioned that Danielle was also pretty coercive about their relationship, seeing as how she made regular threats to get Mohamed deported in order to get what she wanted. Suffice to say that neither of these two things make for strong relationships, which should be obvious but nonetheless manages to elude a surprising number of people out there.
On a final note for this particular couple, it should be mentioned that they even provide a useful example of what not to do when a relationship has a bad outcome. For those who are curious, Danielle and Mohamed winded up getting married, but their relationship came to a conclusion when Danielle found intimate photos of Mohamed with a friend of his while in the state of Florida. However, instead of doing the sensible thing of just letting the doomed relationship die before moving on, Danielle chose to persist in seeking to get Mohamed deported in spite of an initial failure in the court room plus pleading from the fans as well as her fellow cast members to just let it go. Getting upset by a relationship coming to an end is perfectly understandable, but this was far, far past the point of it turning into self-harm.
Summed up, some of the couples on 90 Day Fiance are great showcases for the factors that can cause relationships to fail. However, it is worth noting that there are other couples on the show who manage to make it in spite of the very serious issues that lie between them. This is the second reason that 90 Day Fiance can be considered good for reality TV. Simply put, these couples are inspirational. After all, if they can overcome the immense challenges that come with a relationship between people from what are often very different backgrounds, other people should be able to do something similar when it comes to their own relationships with their own significant others. As such, 90 Day Fiance is an excellent reminder that people in love can overcome considerable difficulties in order to make their relationships work, which might be sappy but is nonetheless very heart-warming.