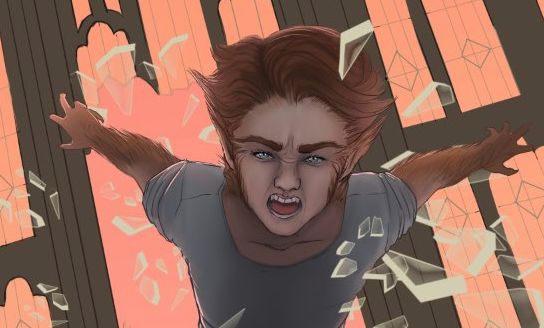 Game of Thrones star Maisie Williams was rumored for the role of Wolfsbane in X Men: The New Mutants as far back as April in 2016. Today it seems as though it's been confirmed by director of the film, Josh Boone. Last night he tweets out a picture of Ashley Guillory's illustration of Williams as Wolfsbane/Rahne Sinclair, a Scottish mutant that can transform into a wolf and is a member of the New Mutants. In addition, Boone tagged the Twitter account of Maisie Williams.
Wolfsbane by Mid-World's very own @AshleyRGuillory @Maisie_Williams pic.twitter.com/XskXseRwK2

– Josh Boone (@JoshBooneMovies) February 12, 2017
Back in April of last year when Williams was asked about the role she said, "I can't say much about it at all, but I would absolutely love to be a part of it, [and] to be a part of the Marvel family," she told EW. "New Mutants looks absolutely incredible and I've always loved the idea of spin-offs and [director] Joshua Boone is incredibly talented. So, yeah, sign me up."
It certainly appears as though Williams as been signed up. Maisie's got a busy schedule coming up since Game of Thrones will be making its return in the summer of 2017. By the way, will Maisie Williams be the most successful post Game of Thrones actor? That's a solid debate but so far I think she's in the lead.