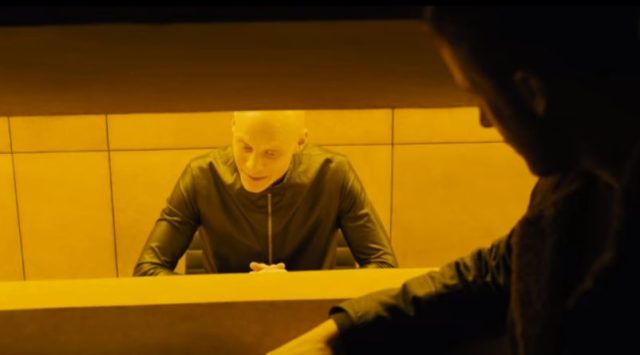 The original Blade Runner was a movie that most people have seen at least once and many more have seen it so many times they could practically repeat the lines word for word. It was a movie that eventually became ingrained enough in popular culture that it gathered a cult-like following among its many fans. As a direct result, many people were excited to learn that a new Blade Runner was in the works, especially when they realized that the original star, Harrison Ford, was going to have a part in the new movie as well.
With that being said, there is a lot of time that passes in the story line between the original movie and the next one. In order to help fill in some of the blanks and make the newer film easier for fans to understand, Luke Scott directed a short that helps explain some of these things that have happened in between the two movies in order to bring fans up to speed.
In the short, the year is 2048 and the location is Los Angeles. At first, it seems like the only thing that the person watching the clip is seeing is a man walking through an extremely crowded area that looks something like the open markets that one might see in India. It is clear that it is a dystopian society but not much else is known, at least from the viewer's perspective. Eventually, the man walks up and gives a young girl a book and they converse for a couple of minutes. Later, the same man goes inside a building and sells something that looks like small snakes in jars for a price that is far less than he had hoped for.
When the man comes back outside, he sees a group of men assaulting the young girl and her mother. This is when viewers start to get an idea that this man is much more than just an ordinary human. He takes on the entire group and defeats them in short order. It's obvious that he has strong emotions for the girl and her mother, because there is a tremendous amount of anger that he is letting out as he kills first one individual, and then the next. He doesn't even really fully understand what he is doing until it is all said and done. At that point, he stands, looks around and gathers his things. He takes one last look at the girl and her mother and takes off.
At the end of the clip, another person picks up some papers that he dropped and makes a phone call. On those papers is an address, and the man on the phone is saying that he now knows where the "rogue" has gone. The clip ends there, leaving fans to be even more excited about the new Blade Runner movie. Without a doubt, the events that take place during this short clip are going to have a tremendous impact on the movie itself.
Save