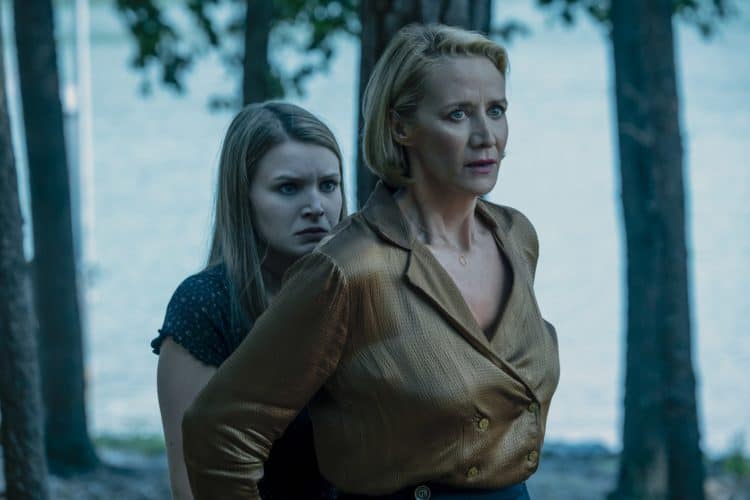 No one can capture teen angst and rebellion quite like Madison Thompson. Her character, Erin Pierce, isn't your average teenager and she's not ashamed of it. As a newcomer to the Netflix hit, Ozark, Madison is already showing that she has what it takes to keep up with the original cast. However, Ozark isn't Madison's first rodeo. She's made small appearances in shows like NCIS: New Orleans and American Housewife. Thanks to her role in Ozark, there will likely be lots of other shows getting added to that list. Keep reading for 10 things you didn't know about Madison Thompson.
1. She's From Atlanta
Madison Thompson was born and raised in Atlanta, but she eventually relocated to Los Angeles where she currently lives. However, once social distancing became the norm, Madison decided to go back home to Atlanta with her family.
2. She's A Student At USC
Even though being a professional actress is a full-time job, Madison is also a full-time student at the University of Southern California. Madison is enrolled in the BCA program which is a combination of business and theater arts. She is also a minoring in musical theater. She told L'Officiel: "I love the entertainment industry and you can't pull me away from it, but I am using my studies to explore more the finance side of the industry–what it takes to put teams together and to create these productions."
3. She Loves Her Dogs
Now that Madison is back at home for a while, she's getting the chance to spend some quality time with her beloved dogs. She has two adorable pups that she loves to hang out with when she's working or relaxing at home.
4. She Does Volunteer Work
Madison loves to use her free time to help those in need. Since the outbreak of the Coronavirus, Madison has been working with an organization called Foundation for Hospital Art. According to the organization's website, the Foundation for Hospital Art "is dedicated to involving patients and volunteers worldwide to create colorful, soothing artwork donated to hospitals to help soften the often stressful hospital experience."
5. She's Been Baking A Lot During Quarantine
For the last month or so, we've all had a lot more free time on our hands than we ever could have imagined. Madison has been using some of this free time to back. Since she lives in a dorm room without a kitchen when she's at school, she doesn't get the chance to took. She's been taking advantage of the time at her parents' house to make brownies and cookies every day.
6. She Would Love To Work With Reese Witherspoon
If there's one person Madison Thompson would love to get the chance to work with in the future, it's Reese Witherspoon. Madison explained why in her interview with L'Officiel: "I think I would want to work with Reese Witherspoon, and there's a lot of reasons behind that. Not only have I followed her very long-lasting career, but I also find a lot of similarities between her style of acting and approach to the industry in general."
7. She Loves Yoga
Madison loves to stay in shape and take care of her body. One of her favorite ways to do that is by practicing yoga. She's been using the home gym at her parents' house to practice her poses. She even brings a space heater with her so she can simulate a hot yoga studio.
8. She Can Sing With Her Mouth Closed
Everyone needs a good party trick, right? Madison's got one that is sure to turn a few heads: singing with her mouth closed. It's hard to imagine how that's even possible, but it must be a pretty impressive thing to see (and hear).
9. She's A Big Tina Fey Fan
Tina Fey is one of the women in the entertainment industry that Madison looks up to very much. Fey is also someone that Madison hopes to get the chance to work with in the future. Although she's only done serious roles so far, she would love to give comedy a shot at some point.
10. She Came In Third In A Mutton Busting Competition
Madison came in 6th place in a mutton busting competition when she was 6. If you're anything like me, you have never heard of mutton busting until now. Apparently, it's the children's version of bull riding. Except, instead of riding bulls, children ride sheep.