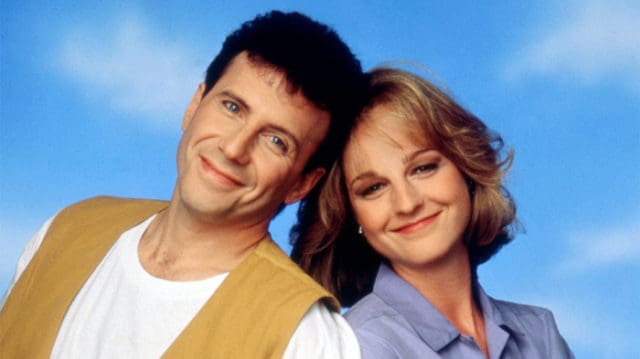 Mad About You was one of a number of NBC sitcoms from the 90s that were situated in New York City. In total, the series managed to run for seven seasons, with the result that its two stars Paul Reiser and Helen Hunter were getting paid a million dollars an episode towards the end. As a result, it is no exaggeration to say that Mad About You was a huge success in its time, particularly since it actually managed to inspire not one but two foreign adaptations made in China and Argentina.
As a result, it should come as no surprise to learn that there is a fair amount of interest in a revival of Mad About You. In part, this seems to be because of the nostalgia that seems to have overtaken enormous swathes of consumers at the moment, which is being helped along by the fact that entertainment companies tend to be rather risk-averse because of the expense of making movies and TV series. However, it should also be noted that there have been a number of successful revivals in recent times, which has had an understandable effect on the people behind Mad About You. As a result, it seems likelier and likelier that the series will be seeing a revival of its own at some point in the not so distant future, as shown by Hunter's statement that she and Reiser are working on it at the moment. However, it is interesting to note that Hunter has also stated that the two have a very understandable desire to not ruin something that they are proud of, which should instill some confidence in the people who are concerned about the excellence (or the lack thereof) of this particular revival.
Should Mad About You Get a Reboot or Not?
With that said, some people might be wondering what the revival of Mad About You will look like. After all, nothing has been said on the matter, meaning that there are still a wide range of possibilities. However, one option that should be disregarded is the idea of a reboot, which seems like it would have more problems than benefits.
In short, there is nothing about Mad About You's premise that enables it to stand out among all of the other sitcoms that can be found out there. As a result, a revival would be reliant to a significant extent on the goodwill that have been built up over the run of the original series, meaning that a reboot would be a serious mistake by tossing out a great deal of that goodwill. Moreover, since the last season of the original series ended up with the lead couple having a baby daughter, continuing with that premise would provide the new series with a fresh angle while still keeping things familiar for people who are returning for the sake of nostalgia. Something that makes a continuation an even better idea when compared with a reboot of the series as a whole.