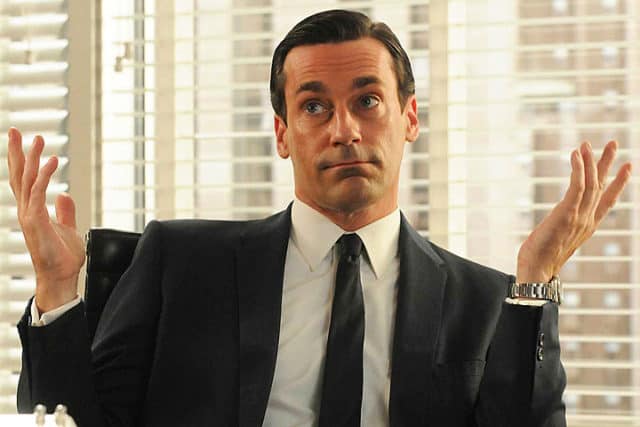 On an episode of Mad Man, Don Draper was pitching the Heinz company and uttered the line, "The greatest thing you have working for you is not the photo you take or the picture you paint, it's the imagination of the consumer." Sadly back in the 60's Draper and his crew didn't win the account. The ad itself was very simple. Three images of food appeared on a white background – a well-stacked cheeseburger, some naked crinkle cut fries, and a medium rare steak. The simple phrase "Pass the Heinz." sat above the food to entice some unseen diner to slather all that good food in even better ketchup. Here's the scene:
https://www.youtube.com/watch?v=GwPjdVImK0g
In a recent press release by Heinz they have announced that the inspiration for their new "Pass the Heinz" campaign came from none other than Don Draper himself. Here's the full release:
The Heinz brand is proud to announce the launch of a new advertising campaign created in partnership with Sterling Cooper Draper Pryce and DAVID.
Heinz, a name that is synonymous with ketchup, and more recently mustard and BBQ sauce, selected the "Pass the Heinz" campaign after an agency review because it is clever, modern and doesn't require paragraphs of copy to convey what Heinz brings to the table.
The "Pass the Heinz" campaign, created by Don Draper, has been 50 years in the making, but it's as timeless today as it was when it was first presented. Don (or Mr. Draper?) understood the one key thing every Heinz fan knows: Never settle for the foods you love without the great taste of Heinz.
"We are proud to be working with our two partner agencies on this new campaign," said Nicole Kulwicki, Head of Heinz brands. "We hear from our consumers that food just doesn't taste the same without Heinz. Whether it's fries without Heinz ketchup or hot dogs without Heinz mustard, this campaign perfectly captures the desire for great-tasting Heinz products with America's favorite foods."
The "Pass the Heinz" campaign will be brought to life in New York City through traditional print ads and outdoor billboards.
Via Uproxx
Tell us what's wrong with this post? How could we improve it? :)
Let us improve this post!