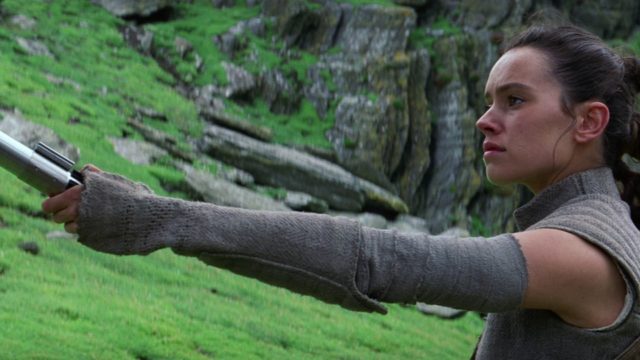 In what could only be described as the most anti-climactic news to ever come out of the Star Wars universe, we learned today what the likely first line will be from Luke Skywalker in The Last Jedi. Are you ready for this? "Who are you?" Doesn't that blow your mind? In a series of tweets from LA Reporter Daniel Miller wrote the following:
We just saw more "Star Wars: The Last Jedi" footage. In it, Luke asks Rey, "Who are you?" Then we see her deftly handle a lightsaber. Also making appearances in "The Last Jedi" footage: Chewbacca, General Leia Organa and Finn. More on "The Last Jedi" clip: We saw a shot of an X-wing wobbling mid-air, under attack inside a giant ship. Looked like a wounded bird. One last thing on the "Last Jedi" footage: We saw all sorts of settings — mountains, oceans, forests, deserts. Look suitably epic, exotic.
Well at least we got a little more than Luke's first line with these tweets but come on! I understand the announcement of "The Last Jedi" as the title being big news. I can even accept this whole Josh Gad trolling Daisy Ridley thing. But I cannot accept "Who are you?" to be an actual piece of Star Wars news. Please get back to us when there's more, thanks.