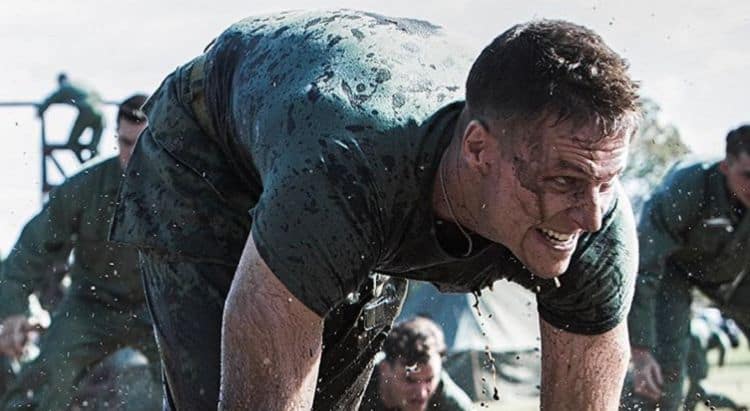 With a face and a smile like Luke Bracey's, a career that involves being in front of a camera seemed inevitable. But while his good looks are usually the first thing people notice about him, they aren't all he has to offer. Luke is a talented actor who is showing and proving that he has the ability to keep viewers entertained. Although most of his roles have been small, he is one of the stars of the upcoming romantic comedy, Holidate, which also stars Emma Roberts. As more people begin to get familiar with Luke and his work, it won't take long until he's dubbed one of Hollywood's hottest hunks. Continue reading for 10 things you didn't know about Luke Bracey.
1. He's Honored To Be Seen As A Sex Symbol
Luke is grateful for all of the opportunities he's gotten so far in his acting career, and he isn't upset about being labeled a sex symbol. For some actors such a designation can be frustrating because they feel it'll take away from their actual skill and limit their ability to get more serious roles, but Luke doesn't mind it at all.
2. He's From Australia
American viewers have likely just assumed that Luke is American, but he is originally from Australia. He relocated to the United States when he was 20-years-old to pursue his acting career. At the time, many people in his life may have thought it was a crazy decision, but it has really worked in his favor.
3. He Was In Little Fires Everywhere
If you're a fan of the Hulu miniseries, Little Fires Everywhere, Luke may look a little familiar to you. He played the role of Jamie Caplan, Elena's old boyfriend who she secretly snuck off to visit. Luke was clean shaven in the series and his hair was different than how he typically wears it, but his handsome face still stole the show.
4. He's Not Very Active On Social Media
Social media has become the perfect platform for good looking people to show off how good they look in front of the camera, but Luke doesn't seem to be feeding into any of that. Although he does have accounts on Twitter and Instagram, he isn't very active on either.
5. He Didn't Always Want To Be An Actor
Acting wasn't something that was really on Luke's mind when he was growing up. Instead, he had other plans for his future. He told Interview Magazine, "I thought I'd be a professional rugby player or go to university and get some degree in construction, just so I'd have something to fall back on." After being cast in an Australian soap opera, Luke knew he had found his true calling.
6. Forrest Gump Is One Of His Favorite Movies
Since its release, the 1994 movie Forrest Gump has been dubbed a timeless classic. Luke grew up watching the movie and still considers it to be one of their favorites. If there's one movie he can watch over and over again without getting tired, it's probably this one.
7. He Loves Buying Cologne
Everybody has one think they don't mind splurging on, and for Luke that thing is fragrances. During an interview with Buro 247 he said, "I love smell, it's the one luxury item I would treat myself to. I love the idea of it adding to peoples' lives; and adding to their confidence. It doesn't change who you are as a person, it allows you to be who you are. "
8. He's Worked With Selena Gomez
Luke may not be a big name in the industry yet, but he's already gotten to work with some. In his very first movie role he got to act opposite Selena Gomez in the movie Monte Carlo. At the time, Selena was just 17-years-old, but Luke was impressed by how well she was able to handle the pressure of a busy schedule and being in the spotlight.
9. He Grew Up Playing Sports
Luke has always been a very active person, especially during childhood. While talking to Interview Magazine he shared, "I was really into sports and really into surfing and the beach. I was very active. I remember seeing Gladiator when I was 10 and being blown away by it. "
10. He's An Optimistic Person
Being positive is easier said than done. There's always something bad going on in the world that makes it easy to see the negative side of things. However, Luke likes to think of himself as someone who sees the glass as being half full and he still has lots of faith in humanity.