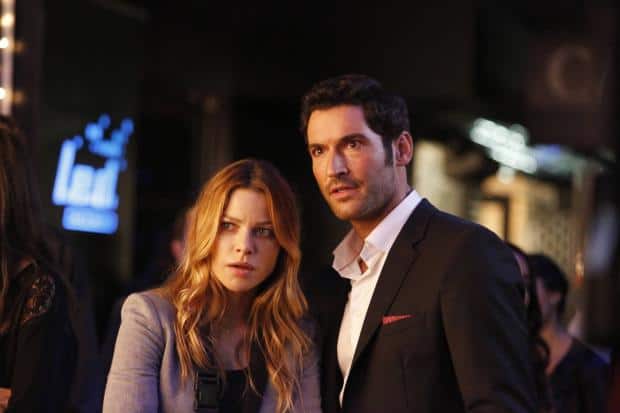 The first season of Lucifer ended on a rather shocking note. Our favorite Devil gets to stay on Earth after making a deal with Daddy Dearest and is tasked with finding his mother. First of all, since when did the Devil have a mother? He was created, not you know. I haven't read the comic that the show is based on so I'm not sure if the latter is staying faithful to the source material.
In my season finale review, I had said that I have come across a theory as to who might be Lucifer's mom and at the time it made sense since she is known as a powerful demoness, but she could very well be someone else altogether. I'm speaking of course, of Lilith, Queen of Demons. Makes sense right? If it turns out to be her, then it could explain why Lucifer is so terrified of her. Wonder what Mommy Dearest would say if she were to know that a human can make the Devil feel vulnerable? I also wonder who will play the role of Lucifer's mom? It has to be someone who can pull off being deliciously evil and powerful as well as able to pull off being immortal. Who do you think fits this description? Maybe the Pilgrim from Legends of Tomorrow? She could pull it off yes?
Then there's the case with Detective Dan, or Detective Douche, as we are all used to hearing on the show. The man has turned himself in for helping Malcolm, and I'm assuming that he's awaiting trial. Shame Harvey Specter can't make it out all the way to Los Angeles. Then again, even if he could, Dan can't exactly afford to pay the legal fees. Hope things work out for him in season two!
It would also be interesting to see Lucifer juggle his case-solving duties and finding his mother and bring her back to Hell. I bet that Detective Decker is going to have quite a lot of questions when it's all said and done. Perhaps Amenadiel can lend a hand since Maze saved his life and all? Dude has to return the favor somehow right?
Photo via FOX
Tell us what's wrong with this post? How could we improve it? :)
Let us improve this post!