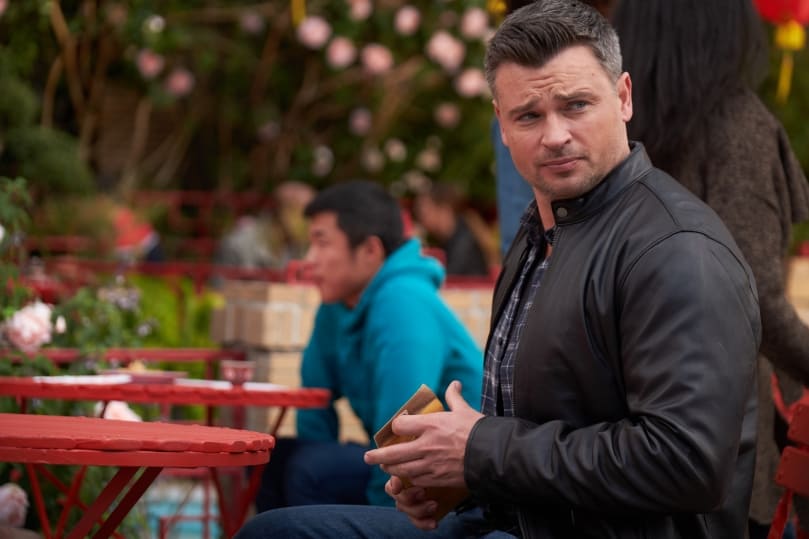 It's another roller coaster of emotions as Lucifer comes to another epiphany on tonight's episode of Lucifer. A prima ballerina is found dead, and it's up to Deckerstar to solve the case. Pierce also tries to win Detective Decker back with romantic gestures.
The case is another straightforward one. The prima ballerina, Reina, was killed because another ballet dancer, Miguel, wanted to stop her from getting him fired. He didn't wish for Reina to expose him for trying to blackmail Myles Drucker, a famous dance instructor, thus costing him the chance to be with the one he loves, Amber. This, of course, leads our favorite Devil to another epiphany after the disastrous dinner at LUX. I could barely watch the scene because I had a feeling that it would end in disaster. Though I expected the fallen angel to say "me" when the detective asked who deserves her through her tears, he, evidently, chickened out at the last second and said, "someone better."
Also, this "anything you can do I can do better" thing that Lucifer has with Pierce throughout the episode made me roll my eyes. Detective Decker is not some prize to be won, Lucifer Morningstar! If the end goal is to make the detective see that Pierce is not the right man for her, then all Lucifer needs to do is tell her how he honestly feels. I understand that he cares about Detective Decker's opinion above all else, but she deserves to know the truth. Major kudos to Dr. Martin for talking sense into the Devil toward the end of the hour.
Speaking of the detective, I can't believe that she would accept Pierce's proposal so quickly. Maybe it's because of Lucifer's attempts to best the lieutenant, but I still think it's a little haste on her part. I mean, she spent a good amount of the hour saying that she can't trust Pierce after he ended their relationship in the previous episode. Now after a couple of grand gestures, she's suddenly back in Pierce's arms? My heart bled for Lucifer when he went to the detective's apartment to tell her how he feels when he saw the proposal scene play out. Not to hate on the show or anything, but things are getting a tad predictable. I knew that's what would happen when Lucifer got to Detective Decker's place.
Memorable Quotes:
"So now I ask you, the Devil, what is it that you truly desire?"
"I want her to choose me."
Other Thoughts:
Can't believe that Detective Espinoza is on the Deckerstar wagon. I guess he had a change of heart after all that Lucifer did for his ex-wife so far in this series.
I don't appreciate Lucifer mentioning the break-up between Detective Decker and Pierce every five minutes. Let the woman grieve!
Who else recognized the car that Lucifer got the detective as Eleanor from the film Gone In 60 Seconds?
The subplot of Charlotte helping Amenadiel expose Pierce as the Sinnerman was a tad unnecessary in my opinion. Yes, it's a way for the former lawyer to redeem herself. That and for us to see what Pierce was up to (getting Detective Decker an engagement ring), but what if it blows up in her face when it's all said and done? Would she still have the chance to go to Heaven or face eternal damnation in Hell?
Photo via FOX
Lucifer Season 3 Episode 21 Review: "Anything Pierce Can Do, I Can Do Better"
Summary
When a prima ballerina is brutally murdered, Deckerstar is on the case. Amenadiel enlists Charlotte to help him with an important plan while Maze remains devoted to a task from which Pierce asked her to back away in this week's episode of Lucifer.