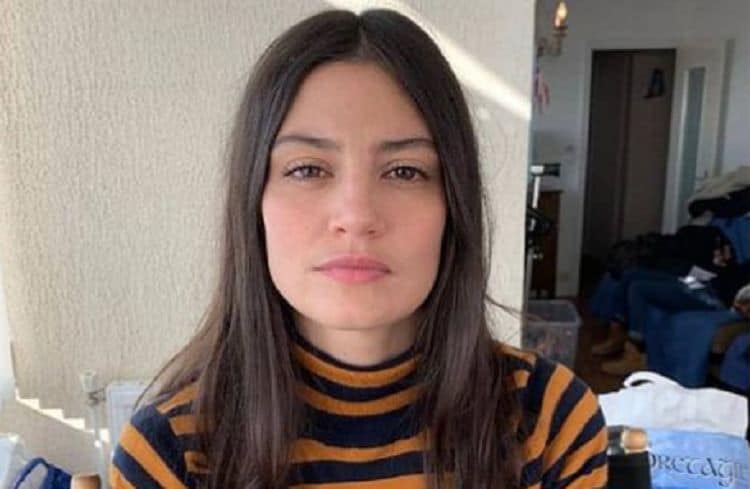 Becoming an international star is something that almost every entertainer hopes for. For Lucie Boujenah, it has officially become a reality. The young French actress has been working hard to make a name for herself for more than a decade, and her hard work has officially paid off. She made her first on screen appearance in 2007 and she has been working her way up ever since. In 2019, she began gaining wide spread attention for her role in the Netflix series, Marianne. Although the show was canceled after just one season, it provided Lucie with a platform to share her talent with the world. Keep reading for 10 things you didn't know about Lucie Boujenah.
1. She Isn't The Only Actor In The Family
Sometimes when the acting bug bites, it doesn't just stop with one person. That seems to have been the case in the Boujenah family. Lucie's uncle, Michel Boujenah, is also an actor who has found lots of success in both France and Tunisia. He has also worked as a director.
2. She Participated In Blackout Tuesday
The Black Lives Matter Movement began in the United States as a way to raise awareness and fight racism and injustice. It didn't take long for the movement to also reach other parts of the world. In June of 2020, a virtual campaign was organized to allow people to show their solidarity. Lucie participated by posting a black square on Instagram.
3. She Is A Pet Parent
Anyone who has ever had a pet will tell you that there's something completely inexplainable in the box between humans and animals. Lucie has gotten the chance to experience this first hand thanks to her fur baby, Lundi. Her adorable dog makes frequent appearances on her Instagram and they love to do everything together. Somewhat surprisingly, Lucie hasn't made a separate Instagram account for Lundi.
4. She Is Adventurous
Lucie is an adventurous person who is always down for an opportunity to try new things. She loves to do things like travel and explore and she doesn't back down from a challenge. This personality trait has probably served her very well in her career as an actress.
5. She Likes Taking Pictures
Lucie makes her money by performing in front of a camera, but apparently she's got some skill behind it as well. While she may not consider herself a photographer, she has shared several pictures on Instagram that are proof she has an eye for capturing beautiful moments.
6. She Loves The Outdoors
Lucie spends a lot of time at work, so when she does get free time she likes to spend it relaxing and enjoying peace and quiet. There's no better place to do that than out in nature. Needless to say, loves being outdoors. Some of her favorite activities include snowboarding, hiking, and exploring.
7. She Is A Private Person
Even though Lucie has been in the entertainment industry for over a decade, she has never been one to lavish in being in the spotlight. She has taken a much more low key approach to her career and she likes to keep the focus on what she's working on professionally as opposed to her personal life.
8. She Loves Fashion
There are plenty of people who see clothes simply as a necessity and others who see them as a means of self expression. As a creative person, it's no surprise that Lucie is in the second group. She enjoys putting outfits together and uses her clothing as a way to show her personality.
9. The Internet Loves Her Feet
Yes, you right that right the first time. The internet really does love Lucie's feet. Several photos of her feet have been entered into the WikiFeet database, which is an entire website dedicated to pictures of celebrities' feet. So far, she has a rating of 4.5 stars which isn't too shabby. As her career continues to progress, there's no doubt that her feet will start to get even more attention.
10. She Hasn't Done Any American Projects
There's a tendency, especially among Americans, to believe that every actor's dream is to get to Hollywood. That isn't true at all, however. There are plenty of actors who are perfectly content with working in their home countries, and many have been able to find lots of success taking that route. Lucie is one of them. As far as we can tell, Lucie hasn't done acted in any American projects. We weren't able to find any information on whether or not that's even something she's interested in doing.
Tell us what's wrong with this post? How could we improve it? :)
Let us improve this post!