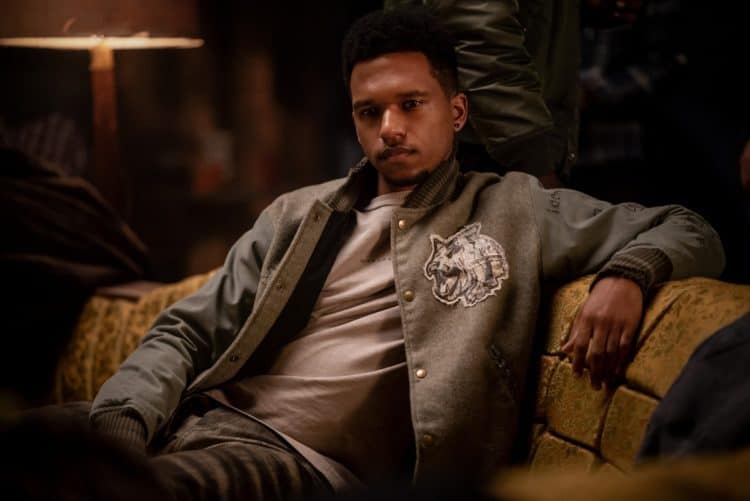 2020 has been a massive year for Lovell Adams-Gray's career. Being cast as Dru Tejada in the TV series Power Book II: Ghost has almost instantly made him a star. In fact, there are lots of people out there who may be under the impression that Power is his first role, but that's not true. Lovell has actually been acting on screen for more than five years and he has been working his way through the ranks. He currently has 24 on screen credits to his name. Prior to Power, he was best-known for playing Dr. Dwayne Allen on Coroner. Lovell has already shown that he has the versatility to play different kinds of characters and his future is looking incredibly bright. Continue reading for 10 things you didn't know about Lovell Adams-Gray.
1. He's Canadian
Although he plays a New York City native on Power, Lovell was actually born and raised in Canada. He began his career in the Toronto area with roles in Canadian TV series such as Warehouse 13. These days, however, it appears that he is based in the New York area.
2. He's A Formally Trained Actor
There's no denying the fact that Lovell is a natural when it comes to acting, but he's also put in lots of work to sharpen his skills. He began his studies at the Humber College Acting for Film and Television program. He eventually went on to train at the CBC Actors' Conservatory.
3. He's A Writer And Producer
Lovell has been working hard to make a name for himself as an actor, but that isn't the only part of the production process that he enjoys. He has also done some work behind the camera as well. His IMDB profile lists that he has one writing credit for a short film called War on Love. He also has a producer credit for a short film called Residue.
4. He Loves To Travel
If you've ever gotten the chance to travel far away from your home town, you know that there's something special about visiting new places and being surrounding by different cultures. This is a feeling Lovell never takes for granted and he is a very frequent traveler. He has visited places like Gozo and Mexico.
5. He's Engaged
Although Lovell's character on Power is currently in a same-sex situationship, in real life he is an a happy relationship with a woman. Lovell is engaged to actress Kiana Madeira who is also from Canada. Kiana is best-known for her role in the Netflix series Trinkets.
6. Family Is Very Important To Him
When you work in an industry like entertainment, it's important to have people in your life who can support you and help you stay grounded. Lovell has been fortunate to find that in his family. He comes from a very close knit family and he loves spending time with them whenever he gets the chance.
7. He's A Gamer
No matter how much you love your job it's always important to have hobbies and interests outside of work. Playing video games is one of those things for Lovell. Not only does he like to play games, but apparently he likes to stream them as well. We were able to find a YouTube channel that belongs to Lovell where he uploaded several recordings of himself playing video games.
8. He Was In An Episode Of DC's Legends of Tomorrow
Power is certainly Lovell's biggest role, but it's not the first opportunity, but he's also made lots of cool guest appearances along the way. In 2018, he appeared in a episode of DC's Legends of Tomorrow in which he played Barry Obama. Sure, it was a one time thing, he can always say that he's been a part of the DC Universe.
9. He Loves Working With Mary J. Blige
Despite still being early in his career, Lovell has already gotten the chance to work with some very well-known people in the business. One of those people is his Power cast mate, Mary J. Blige. During an interview with The Jasmine Brand, Lovell discussed what it was like to work with Mary. He said that not only was she a very kind and warm person, but she was also very easy to work with.
10. He's All About Positivity
He might make it look easy, but Lovell's journey to finding success in the entertainment industry hasn't been an easy one. After all, most actors hear no a lot more often than they hear yes. Even with the ups and downs he's had, he is thankful for the journey and he does his best to keep a positive outlook.