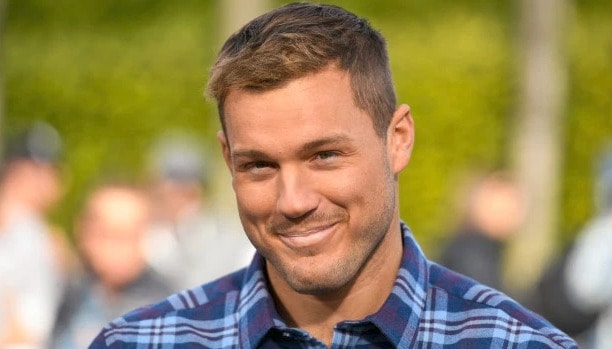 If you watch the Bachelor, you have seen Colton Underwood. You might even think you know a thing or two about him. After all, he was a contestant on the Bachelorette before he wound up with his own gig. Even if you tuned in week after week there's a better than average chance you don't know as much about hi as you think you do. If you really want to get to the bottom of things, check out these 10 things in the list below.
1. He was a college football star
He played college football for Illinois State University. He had played football in high school and he was very good at it. The same could be said for his college days. He simply had a way of carrying the ball on the field that made people stand up and take notice. However, it was his leadership ability that truly set him apart, in all the best ways possible.
2. He even played a little football for the pros
After he graduated from college, he thought he wanted to make a career out of playing football. He subsequently went to the San Diego Chargers. At the time, he was an undrafted free agent. Things didn't seem to be moving along so he went to the Philadelphia Eagles but it wasn't long before he was back with the Chargers. After less than a year, he was traded to the Oakland Raiders. He served on the practice squad for all of these teams so he never saw any time on the field during a game. Eventually, he was released by the Chargers, at which point he decided to explore other career options.
3. He was the one-time boyfriend of a professional gymnast
You might also be interested to know that he dated none other than Aly Raisman, the professional gymnast for the U.S. gymnastics team. Even though they are no longer dating, he has never had anything but positive things to say about her. It seems that their lives were simply going in two different directions and that forced them to grow apart.
4. He's not the player that many think he is
People usually think that they guy who spends most of his time on the football field and dates all the pretty girls is a real player, but that isn't the case with him. People might think that all day long, but he insists that he doesn't play the field now and that he never has.
5. In reality, he's all about values and he believes in sticking to them
He even mentioned on the Bachelor that he was still a virgin, something that most men would probably rather die than admit. He also commented that this is by his own choosing because he doesn't believe is sleeping with a girl until he marries her. There's something you don't hear everyday.
6. He's been touched by chronic illness
He's close to someone who suffers from cystic fibrosis, a deadly lung condition that causes mucus to build up inside the air sacs of the lungs, effectively making it almost impossible to breathe.
7. He doesn't like to just sit around when something needs to be done
As a direct result, he decided to start a fundraiser in order to get as many medical devices as possible to those who suffer from this condition because he wanted to be part of the solution instead of just getting angry about it and failing to do anything constructive.
8. He believes in making the world a better place, one person and one cause at a time
Because of his efforts, there are many patients who have special devices that help shake the mucous loos from their chest so they can breathe better. This treatment is essential for anyone who suffers from the condition.
9. He's really good at raising money for a good cause
He had to raise a lot of money in order to get these vests to so many people. These devices are not cheap but he has found a way to raise enough money to get several of them out there to the people who need them most.
10. He isn't afraid of being different
He knows that he isn't like most people his age, but that doesn't bother him one bit. He likes being different because he sees that as a positive step toward making change in the world, something that he sets out to do in every way possible whenever the opportunity presents itself.