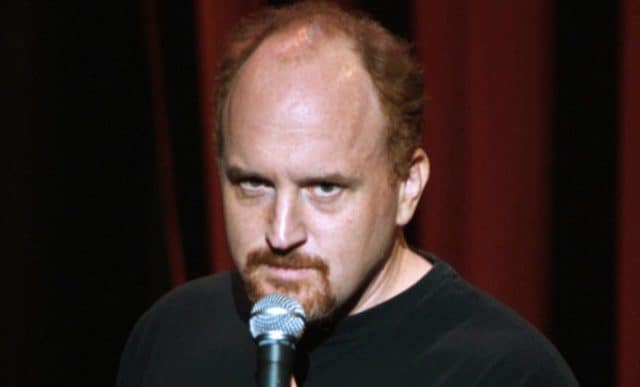 Louis C.K. is a Mexican-American comedian who has had a remarkable range of roles in the entertainment industries over the course of his career. For those who are unfamiliar with him, his career started up in the 1990s and 2000s when he began writing for comedians such as David Letterman and Conan O'Brien. This provided him with a basis on which to build his career, which resulted in him spending a fair amount of time as a director before he landed the lead role on a short-lived sitcom called Lucky Louie.
From that point on, Louis C.K. continued appearing in a wide range of roles in a wide range of media projects, with the most famous example being the lead role on the semi-biographical comedy drama Louie that started broadcasting on FX in 2010 and continued running until 2015. Suffice to say that while not all of Louis C.K.'s roles have worked out, he has more than proven himself to be a figure of note, as shown by his Peabody Award, his six Primetime Emmy Awards, and the rest of his numerous awards and accolades.
What Is Louis C.K.'s Previous Experience with Feature Films?
Recently, Louis C.K. has made a surprise announcement that he has returned to directing with a new feature film called I Love You, Daddy, which will be seeing its initial screening at the Toronto Film Festival in September. It is rather interesting to note that the whole thing was filmed in secret to preserve the surprise, which is something that Louis C.K. has been known to do from time to time. However, it is notable because it is the first feature film that he has directed since Pootie Tang in 2001.
For those who are unfamiliar with Louis C.K.'s record when it comes to directing, it should be said that he has been directing, writing, producing, acting, and otherwise engaged in short films since 1984. However, it was not until 1998 that he directed a feature film called Tomorrow Night, which was followed by 2001's Pootie Tang. The latter movie was supposed to be a satire of blaxploitation movies based on a sketch from The Chris Rock Show, but turned out to be a disaster.
Louis C.K. has stated that his insufficient skill as a director contributed to the disaster, though he also noted that while the credits for the movie still included his name, he had been all but fired by the editing stage of the production process, meaning that he wasn't wholly to blame. Regardless, seeing as how he has not returned to directing until now, it seems safe to say that it was a painful and unpleasant process for him, no matter how willing he was to acknowledge his faults.
What Is Louis C.K.'s New Feature Film?
Like its name suggests, I Love You, Daddy will be centered around the relationship of a successful TV writer and producer named Glen Topher with his daughter China. Unsurprisingly, Louis C.K. will be playing the role of Glen Topher, while his character's daughter will be played by Chloe Grace Moretz. Unfortunately, there isn't much to say about the movie at this point because it won't be shown until the Toronto Film Festival, but considering how much experience Louis C.K. has picked up since his last feature film, there are reasons to be more optimistic about its prospects.