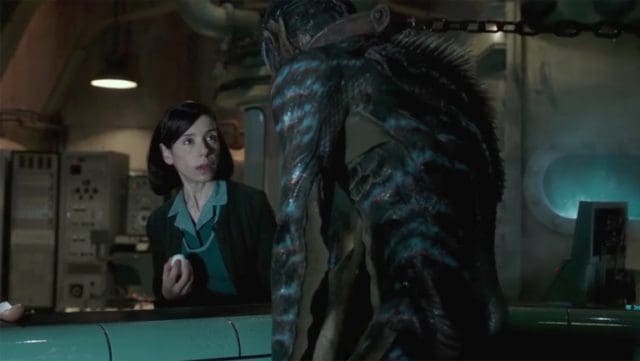 The biggest and best film festival in the UK gave us a wide range of films this year. From October 4-15, the London Film Festival gave us a selection of movies that were just simply hard to choose from. Some brought tears, while others brought unprecedented laughter. The variety in the festival was incredible with over 240 films from all niches in the world screened over the span of 12 days. Out of all those films screened and showcased, we've picked out five of our favorites–the ones that we feel everyone should be excited about seeing. Here are five of the best movies screened at the London Film Festival we believe you should go see.
1. Battle of the Sexes
Fresh from an Oscar win, Emma Stone has given us a movie that's worth buzzing about again. She's teamed up with sometimes funny–sometimes serious Steve Carell to bring the story of showman Bobby Riggs and female tennis champ Billy Jean King's relationship to life. The film is about tennis; it's about LGBT; it's about the 70s. And of course, it's all about which sex is better than the other. It's an all-out battle of the sexes that's funny and endearing at the same time.
2. Three Billboards Outside Ebbing, Missouri
There's talk of Oscar-worthiness in Frances McDormand's performance in the movie Three Billboards. She's a grieving mom that's also infuriated at the circumstances of her daughter's murder. Let's just say there are literally three billboards in the film that add fuel to all the fire, but McDormand's portrayal is fire enough. Sam Rockwell and Woody Harrelson join McDormand in this darkly comical film from British-Irish playwright Martin McDonagh.
3. Breathe
Andrew Garfield has proven his acting skills time and again with all his movie choices. This time, Garfield is starring in Andy Serkis' directorial debut, Breathe, which is based on the true story of Robin Cavendish. Cavendish was struck with polio at the age of 28 and was only given months to live by his doctors. Armed with an endless supply of hope and his wife next to him, as played by Claire Foy, Cavendish fights for the battle of his life and along the way makes a difference in the medical world.
4. The Shape of Water
We're big Guillermo del Toro fans, and any project of his is worth watching. With The Shape of Water, del Toro gives us another world that stretches our imagination to its thinnest. This time, however, he adds in a romance component that's completely and literally out of this world. This movie is expected to collect a few accolades come awards season, and we know exactly why.
5. Call Me By Your Name
It's controversial. It's touching. It's everything that a great movie is because it shakes the deepest roots of our core humanity and challenges age-old views of what's right and what's wrong. Call Me By Your Name has already faced backlash even before festival season, but the truth is the movie is just good. Armie Hammer gives the performance of his life and shows us love like we've never seen it before.