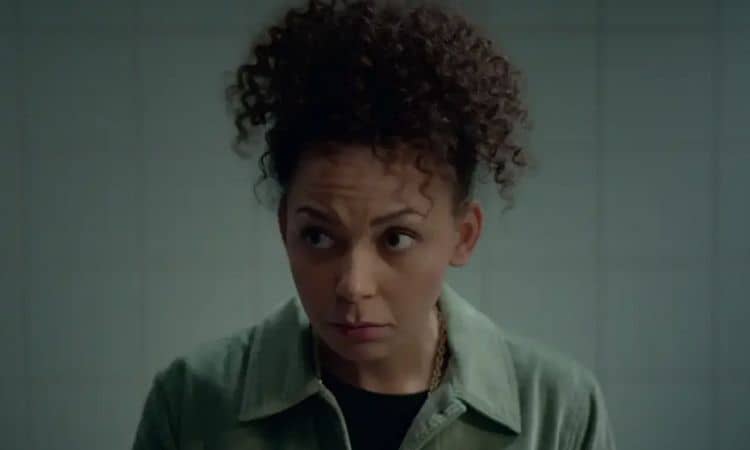 Lois Chimimba may not be widely known just yet, but she's definitely on the brink of taking her career to the next level. After putting in countless hours of work, Lois is ready for her chance to shine. As a cast member on the new Netflix series The One, Lois has gotten a great opportunity to share her talent with an international audience. Since Netflix is known for helping to build people's careers, there is a good chance that being on the show can help lead to bigger opportunities for Lois in the future. If you're not familiar with her work yet, you more than likely will be very soon. Keep reading to learn 10 things you didn't know about Lois Chimimba.
1. Her Name Isn't Pronounced The Way You Might Think
When most people see the name Lois, they probably feel pretty confident about how it should be pronounced. Lois Chimimba's name isn't the type of Lois you may think, however. According to her Instagram bio, her name is pronounced as Loyce – not as Low-iss.
2. She Comes From A Diverse Background
Lois was born in Scotland to a white mother and a Black father from the African country of Malawi. When Lois was young, she moved to Malawi with her parents where the family lived until she was about two and a half. At that point, the family moved back to Scotland where Lois still lives.
3. She Is All About Human Rights
Most people would agree that kindness and compassion are two things the world could use a lot more of. Lois is doing her part to help cultivate them both. She is a strong supporter of different human rights movements such as the Black Lives Matter Movement and the fight for LGBTQ rights.
4. She Initially Wanted To Be A Singer
From an early age, it was clear that Lois was probably going to be a performer of some sort. She always loved being the center of attention. However, acting wasn't the only thing she envisioned herself doing. At one point in time, her dream was to become a pop star, but she eventually decided to focus all of her attention on acting.
5. Family Is Important To Her
Lois comes from a close-knit family and she looks forward to spending as much time with her loved ones as she can. Lois is fortunate enough to come from a family that has always supported her dreams and has been with her every step of her acting journey.
6. She Is A Formally Trained Actress
Lois definitely doesn't have a shortage of natural talent, but she's also put in lots of work over the years. She studied acting at Mountview Academy of Theatre Arts in London. Although some actors struggle to find work after graduation, it didn't take Lois long to land her first role.
7. She Was In An Episode Of Dr. Who
She may not have the longest resume, but the credits she does have are very impressive. In 2018, she appeared in an episode of the popular British series, Dr. Who. The show is arguably one of the most popular to come out of the country and it's been on the air for almost 60 years.
8. She Appreciates The Simple Things
Despite being on the brink of stardom, Lois doesn't appear to have any plans to get caught up in all of the glitz and glamour of the entertainment industry. Instead, she seems to prefer a more low-key lifestyle full of the simple things. When she isn't working, she loves to spend time outdoors and explore the natural beauty of her surroundings.
9. She Was A Teacher
Lois' path to becoming a professional actress wasn't exactly a straight shot, but every twist and turn helped bring her exactly where she needed to be. Before Lois' career really took off, she was working as a teacher at Stagecoach Theatre Arts School. Her experience working with her teenage students helped her prepare to play the role of Aly in the play, wonder.land.
10. She Is A Very Positive Person
Staying optimistic in an industry full of rejection isn't easy, but Lois is determined to always see the bright side. Lois told The Scotsman, "I'm a big believer in positive thinking and I feel so much more secure now, like I can take a few more risks in going travelling and not worry about the audition of a lifetime passing me by. But acting has been my big focus from a young age and it probably always will be"
Tell us what's wrong with this post? How could we improve it? :)
Let us improve this post!