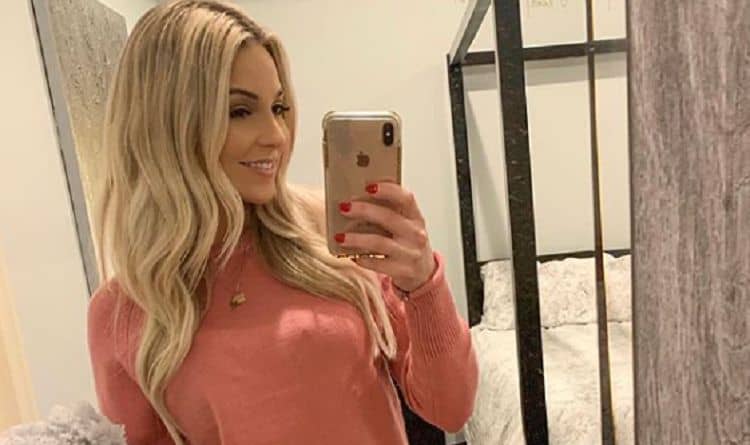 She's gorgeous and ridiculously talented at driving race cars, Lizzy Musi is our hero. There's more to this blonde bombshell than meets the eye. Elizabeth Musi is making waves in the racing world, breaking records, and she's on TV as a part of No Prep Kings. We had to learn more about the amazing woman, and how she got to be a top-ranked female driver, so we did a deep dive into her history and came out with ten facts you didn't know about Lizzy Musi. Some of them will undoubtedly surprise you, even if you're a racing fan.
1. Racing is in Her Blood
Lizzy Musi, born January 1st, 1991, comes from a family of racers. Her younger sister Patricia 'Trish" Musi also drives race cars. More than that, her parents Pat and Elizabeth, are also drag racers. Both girls grew up around fast cars. By the time she was eight years old, Lizzy was beginning to lear the family business. She participated in junior drag races, and by the age of just sixteen (in 2007), she was competing in Junior Drag.
2. Family Business
In addition to the family being drag racers, they also own Musi Racing Engines, a shop her father opened in 1970. That's a lot of drag racing history. It certainly helps that her family builds the engines that make the drag cars move so fast. Lizzy is part of the business. In fact, when she made her PDRA debut, her father collaborated with the PDRA to provide engines. They even moved the shop from New Jersey to North Carolina to help further her career in the sport and to be closer to the action.
3. Sorry Fellas' She's Taken
No, there's no ring on her finger (yet), but Lizzy Musi certainly found a partner she can relate to. New Orleans Street Outlaw driver Kye Kelley is her boyfriend. There's occasional confusion because he used to be married, but it wasn't to Lizzy. Kye has two children. He dated ex-wife Alisa Mote for quite some time before they finally tied the knot, but the relationship didn't last, and the couple divorced not long after. If Lizzy minds his past, she sure doesn't show it. Kelley and Musi seem to be entirely happy together. We wish them all the best and hope to see little racers someday.
4. Getting a Puppy
Lizzy Musi is a fan of French Bulldogs. She recently posted a picture of her new puppy. His name is Biggie Smallz, and she traveled to California to pick him up last July. It seems that, after doing extensive research on the breed and their health concerns, personality traits, and other related issues, she and Kye decided that a Frenchie would make the perfect pet for the couple. French Bulldogs are very laid back with a penchant for couch potato-ism. We're super impressed at how well she did her homework. Plus, Biggie is adorable.
5. Accidents Happen
The downside to driving incredible cars at incredible speeds is that you run a high risk of injury. Lizzy has been pretty lucky so far, but she has been in at least three accidents that we know of. First, in April of 2012, she crashed a 1968 Camaro while driving in the American Drag Racing League in Bristol, Tennessee. Three years later, in March of 2015, she had a crash during the qualifying round of the Pro Nitrous in the PDRA Texas Nationals. Most recently, Lizzy crashed while driving Kyes' car 'The Shocker' during preparation for an episode of Street Outlaws in 2018.
6. Amazon Shop
In addition to her racing career, her television career, Instagram page, helping with the family business, and generally being the biggest B.A. on the block, Lizzy also has a storefront on Amazon that sells beauty products she recommends. You can pick up a few things if you want to contribute to her career and support this outstanding female drag racer. She doesn't appear to run the shop, but she does get some of the profit for making recommendations and lending the shop her name and image.
7. 30 Under 30
When she's not winning on the track, Lizzy is winning in other ways. She appeared along with Brittany Force in Drag Illustrated's 30 Under 30 Who Make a Difference list. Even though the sport is still male-dominated, women like Lizzy and Brittany are changing the way a lot of people think about drag racing.
8. What Makes Lizzy Tick?
If you ask Lizzy why she does what she does for a living, you'd probably expect to hear something about family, or at least feminism. However, that's not what Lizzy thinks about when she's racing. She loves the real challenge of Drag Racing. It's not everyone who has the nerves and talent to get behind the wheel, let alone win. For Lizzy, competing with herself, and facing whatever comes her way is what keeps her engine revved up.
9. Social Media Explosion
We're sure her incredible good looks contributed to Lizzy's social media success. Her stunning pictures get some of the attention, but it's her career as a winning drag racer that truly pushed Musi over the top. As of the date this was published, the phenom has over a hundred and thirty-seven thousand followers and counting who scope out her Instagram page regularly. You can check out all the action and keep up on where her next appearance will be through her page there.
10. Starting at the Bottom
Even though Musi comes from a racing family, and they support her dream, that doesn't mean she was handed everything on a silver platter. When she graduated high school, Lizzy went to work for her father at the family shop. She wasn't instantly tuning engines or anything like that. Instead, she cleaned car parts and swept floors.
Final Thoughts
We're not making a list of Women to Watch in the next ten years, but if we were, Lizzy Musi would make the top ten. Some girls grow up thinking about fashion and looking good, while others dream of successful careers. Lizzy knew she was born to race fast cars and look fabulous while she does it. We're officially jealous, but we'll be watching every race this season and cheering her on anyway. Do you know any fun facts about Lizzy that we missed? Share them in the comments section below.